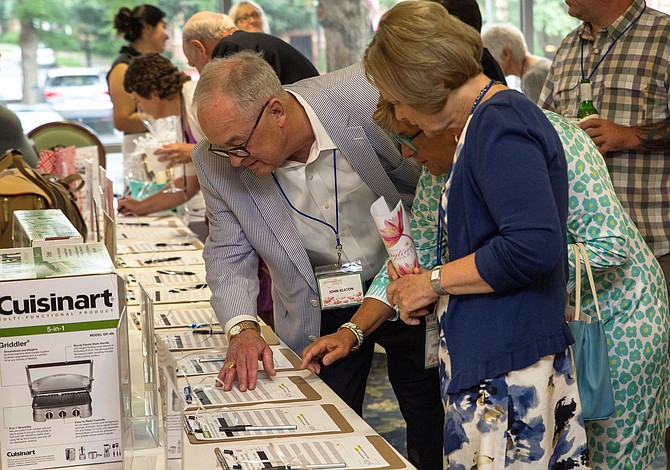 Have you purchased your tickets for the Culpepper Springtime Party celebrating its 50-year anniversary on Saturday, June 8?

Grab a garden roll, crab cake or beef wellington from Windows Catering as the tray passes by your way or investigate the Italian and Mediterranean Bar or fruit and cheese display. The evening will also include a wine and beer bar as well as music by Angela Lavelle. If you like to take a chance, you can buy tickets for the wine pull and choose your bottle of wine disguised in brown wrapping. Everyone who buys a ticket goes home with a bottle of wine, but it could be worth $20 or it could be worth $100.

Guests will be able to bid on prizes including a behind the scenes tour for four people with WRC/NBC news anchor Doreen Gentzler, whose mother lived at Culpepper Garden. You will find out what happens behind the scene of a television news show and watch a live broadcast.
Or entertain your group of friends with reservations and cover charge for 10 at Bobby McKey's Dueling Piano Bar at the Washington National Harbor. On the sports side, you could win a Washington Capitals hockey puck signed by Andre Burakovsky or a round of golf for four at the Army-Navy Country Club.
Culpepper Garden, located in Arlington, is the area's largest affordable rental community for people over 62 and the only one in the surrounding area that includes affordable assisted living. They rely on donations and financial support since the average resident income is $18,000 and 44 percent of the residents has an income less than $15,200 a year. All proceeds from the party support the programs and services that improve the well being for the lowest income elderly residents most in need.
The event will be held at the Unitarian Universalist Church at 4444 Arlington Blvd. from 5:30-8:00 p.m.