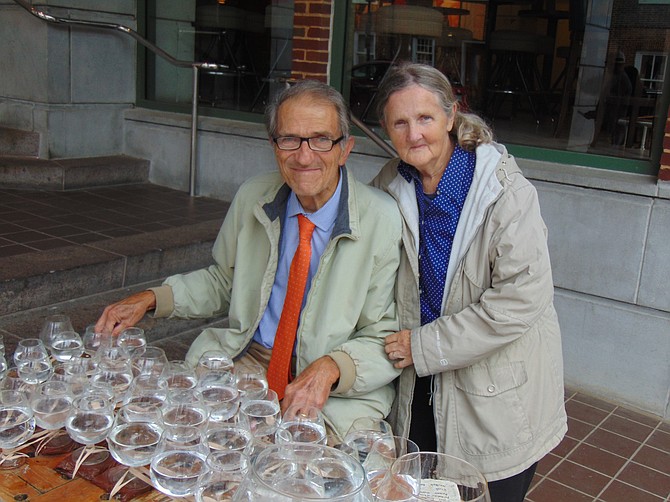 This year, veteran Glass Harp Musician Jamey Turner is completing 35 years performing classical music — including Beethoven, Bach, and Mozart — using glassware and water to create a unique musical sound.
This summer, he will be making available to the public a DVD of a concert he performed at the Washington National Cathedral.
When Turner is not performing a concert, he is frequently found performing his classical musical compositions at the front entrance to Alexandria's Torpedo Factory Art Center. When asked why he does this, rather than, for example, playing his favored woodwind musical instrument, the clarinet, he responded by saying that the glass harp sound is the most "beautiful, unique, and elegant sound," and he enjoys the response he receives from his audiences.
According to Turner, this includes a prison where the inmates spontaneously stood and applauded after his performance of playing Mozart. In the past he has performed on national television programs, and at the Smithsonian institution, among other venues, large and small.