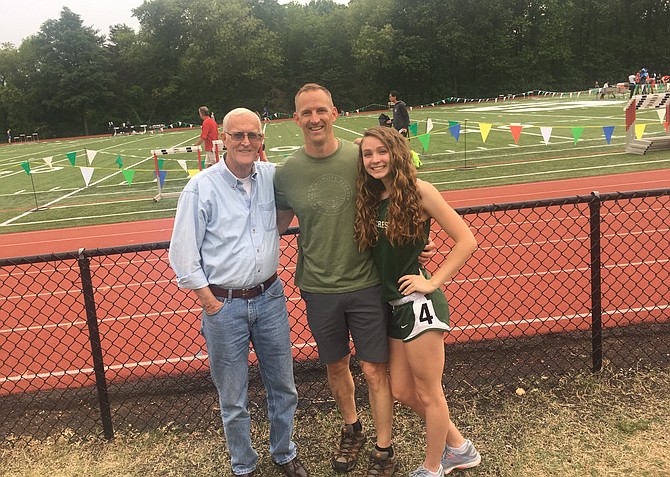 Lily James of Great Falls, a senior at Oakcrest School in Vienna, has had amazing success running track. A few of her accomplishments include:
Number 1 800m time in the state of Virginia for any school (public or private);

First place finish at the Draper Invitational on Saturday, May 4, which is the first time Oakcrest has ever had a champion in that meet;

Six school records: 400m, 800m, 1600m, 4X800m relay, 4X400m relay, and the Distance Medley Relay

Led Oakcrest to its first ever PVAC conference Track and Field championship in 2017.

Four-time Virginia state champion in multiple events

Accepted to UCLA and plans to run track there.
Lily comes from a long line of track athletes: Great grandfather ran at the 1908 Penn Relays, grandfather ran track at the University of North Carolina, dad ran track at Navy. Her coach is Jen Pruskowski and she's been a great influence for Lily both on and off the track for 7 years.
She is also a straight "A" student and involved in a huge number of activities.

"I have coached Lily since sixth grade, and she has always challenged herself, setting goals and then working hard to accomplish them," says Coach Pruskowski. "Lily is an incredibly talented runner, but her determination, focus, and passion for the sport is what takes her to the next level."