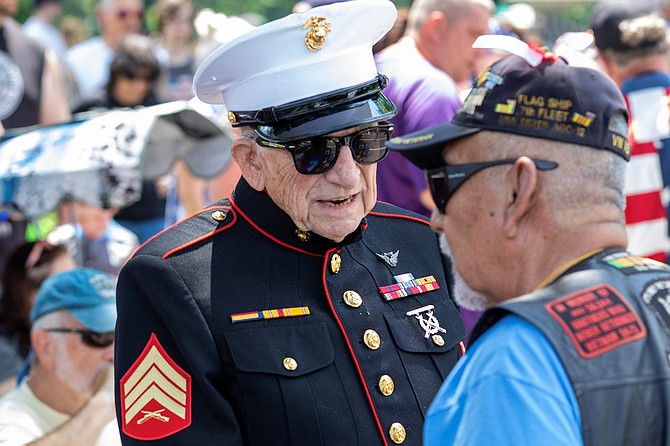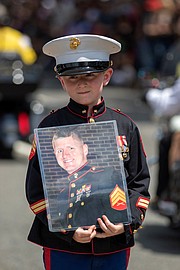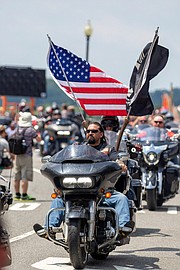 Hundreds of thousands of motorcyclists gathered at dawn in the shadow of the Pentagon for the 32nd annual Rolling Thunder ride on May 26, in what could be the last rally from Arlington to Washington, D.C., honoring fallen service members, POWs and those still missing in action.
Confusion surrounded the iconic event as organizers announced last December that the 2019 ride would be the final one of its kind in the area. Citing rising costs, particularly those related to the use of the Pentagon parking lots as a staging area and starting point of the ride, organizers said they would focus on smaller community events beginning in 2020.
However, mixed messages circulated throughout the day following a Tweet from President Donald Trump that implied the ride would return to the Washington area. Trump said that the government would work with organizers to help maintain costs so that the annual ride, which begins at dawn at the Pentagon and ends at the Vietnam Memorial Wall, would continue.
Organizers said they would entertain talks to continue the ride but no official word has been made to indicate a change in status.
Officially known as the First Amendment Demonstration Run, or Run to the Wall, the ride began in 1987 on the Sunday of Memorial Day Weekend to show continued support for the efforts to find lost service men and women of past conflicts. It is estimated that more than 500,000 riders participated in this year's event.
See www.rollingthunder1.com.