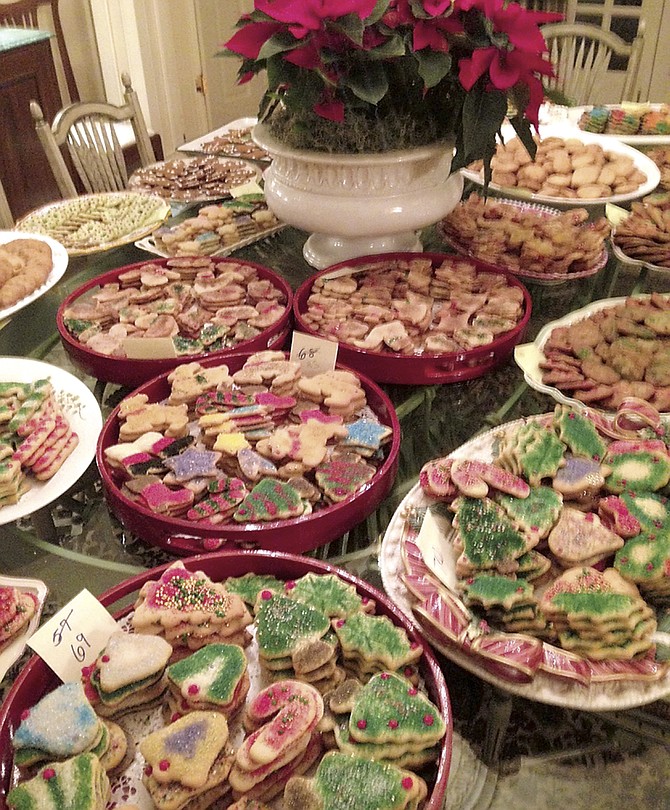 Mashing sweet potatoes for a soufflé and drizzling spoonfuls of olive oil over carrots for roasting are Sarah Pardo's earliest memories of cooking with her mother and younger sister during the holidays.
"Some of the things I made then became a family tradition," said Pardo, who is now a nutritionist in Falls Church. "I still make sweet potato soufflé every Thanksgiving."
From establishing tradition and making memories to building confidence and expanding one's palate, the holidays are a perfect time to include children in holiday meal preparation, says Pardo and other culinary aficionados. Bringing children into the kitchen using kid-friendly tools and recipes gets little ones excited about the feast, creates a sense of independence and offers an opportunity to learn about nutrition.
"Thanksgiving is all about tradition and family," said culinary instructor Terri Carr of Terri's Table in Potomac. "I started cooking with my son Nick when he was four or five. I bought him a Cookie Monster apron and we would bake and decorate cookies and give them to friends. We created a lot of special memories."
Allowing children to help with meal planning helps them to feel invested, especially if their favorite fare is included. Enticing children into trying new dishes that they claim to dislike might be made easier if they had a hand in the preparation. "You can also encourage them to try something new or introduce the food groups that make up a balanced meal," said Pardo. "Take them shopping with you and let them help you find the ingredients."
Advanced planning might be necessary for parents who tend to find preparing for a holiday meal stressful. "When you're are in a frenzy to get the meal cooked before guests arrive, it might seem easier to do it yourself than have your kids trying to help," said Jessica Bernard, a personal chef in Alexandria. "You can include them in the prep work, even the day before. They can wash vegetables or measure ingredients.
"Kids particularly would love making mashed potatoes," added Carr. "When parents do the prep work, kids can put the dish together."
Cooking is not the only task involved in a holiday meal. Creating a centerpiece or the table or choosing decorative items to display will help them to feel included in the festivities. "Kids can set the table so that they realize that it's a special day," said Carr. "Get them involved in decorating. You can set the table a day or two in advance and kids can make crafts to incorporate in the table setting. Decorating the house ahead of time gets everyone in the mood for the holiday."