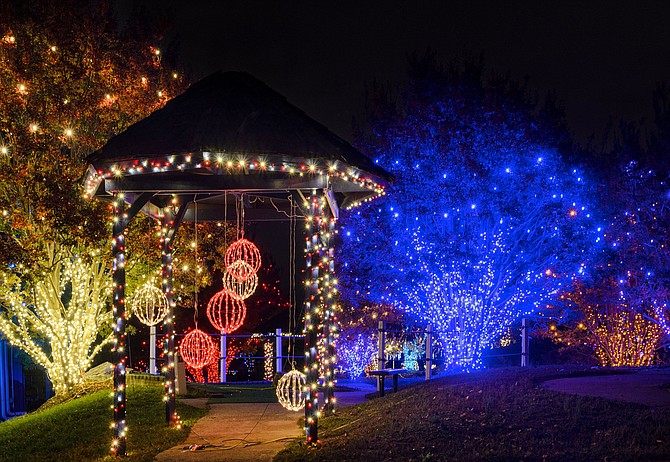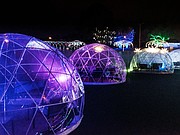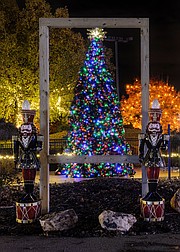 For the first time ever, Ice & Lights, A Winter Village at Cameron Run, debuts Friday, Nov. 15 in Alexandria, transforming the water park into a winter wonderland. The village will be illuminated with thousands of lights and feature a real ice rink, a Christmas shop, music, food and much more.
"Ice and lights is our newest winter event that transforms Cameron Run Regional Park into an ice rink and winter village, extending our operating season to year round. This family event has something for everyone," said Blythe Russian, park operations superintendent at NOVA Parks.
The wintry village includes a 20-foot walk-through tree, a lighted tunnel, giant stars and snowflakes, roasting marshmallows at fire pits, a playground and well-lit holiday photo ops. Innovative heated igloos allow visitors to warm up before once again tackling the cold, and pizza and other treats can be purchased at concessions.
This is the first time NOVA Parks has turned the water park into a festive village for the community. "We felt like there was a real opportunity to take what was typically a summer space and transform it into a winter wonderland in order to provide the residents of Alexandria a fun new attraction," said Brian Bauer, communications administrator at NOVA Parks.
Ice & Lights will run from Nov. 15 through Jan. 5, 2020. From Jan. 6 through Feb. 29, only the ice rink will be open. For more information and tickets, visit https://www.novaparks.com/events/ice-lights