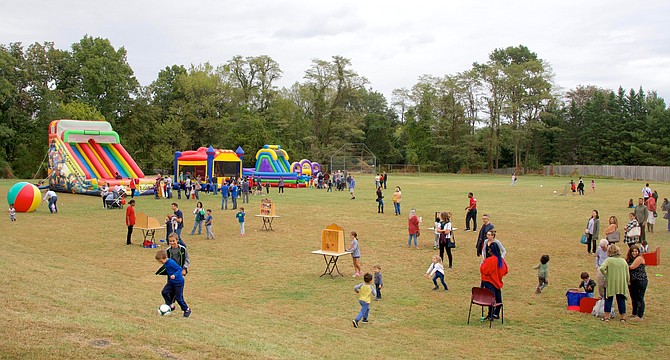 Several hundred people, young, old, and in between, joined together Sunday to celebrate thirty years of community service by Potomac Community Recreation Center on Falls Road.
While demonstrations of center activities took place inside, the back field was set up with special activities including booths, game and inflatables.
There was even a chance to learn Pickle Ball.
"A huge Congrats to all Friends of Potomac Community Center for partnering with us for an extremely successful 30th Anniversary Celebration, said Peter J. Selikowitz, Center Director, in an email to many people. "Accolades are streaming in.
"Thanks for contributing in a large way to making the Potomac Community Center a staple for health and wellness for our community."
Special thanks went to Pam Yerg, Allen Cohen, Penny Heltzer, Adam Horowitz, Alex, Harold Heltzer, Alex Detitta, Luke Sumberg, Alex Detitta, Tony Hsia, PCC staff member Amy Kertesz, among others.