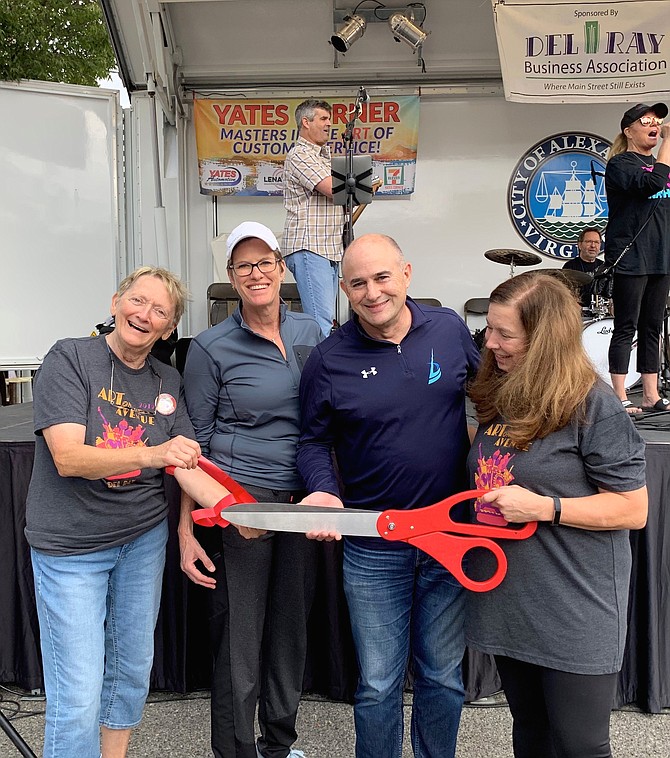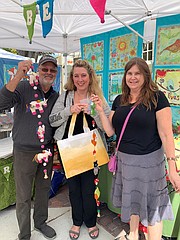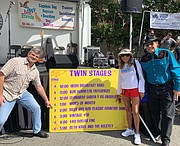 Thousands of shoppers from around the region flocked to Mount Vernon Avenue Oct. 5 for the 24th annual Art on the Avenue festival in Del Ray.
Sponsored by the Del Ray Business Association, the annual event featured 350 artists, live entertainment and more than 35 food vendors.
The popular pie-baking contest was renamed Pam's Pies, in memory of Pam Fitzgerald, who died last month following a long battle with breast cancer.
"Pam was the workhorse behind the annual pie contest," said Art on the Avenue founder Pat Miller. "Once Pam came on board, I never had to worry about that part of the festival. She always decorated the area and had things under control. She truly was amazing."
Miller noted that all funds raised from the pie contest will benefit the Vola Lawson Breast Cancer Fund in Fitzgerald's memory.
Looking ahead to next year's 25th anniversary of the festival, Miller said "I don't know what it will be, but I definitely plan on doing something special to celebrate 25 years."
www.visitdelray.com