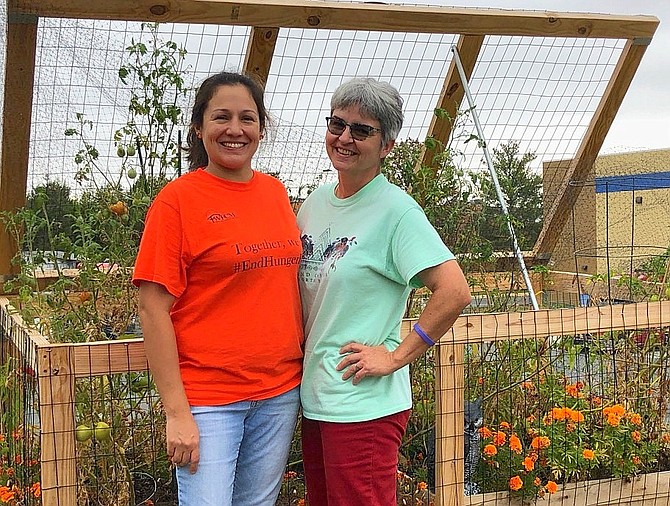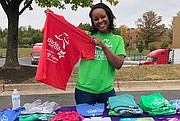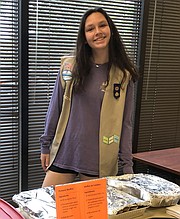 As part of Hunger Action Month, Western Fairfax Christian Ministries (WFCM) held a Client Fair on Saturday, Sept. 28. More than 30 of the families it serves attended and were greeted with a variety of food and information.
Partners participating in the fair included: Girls on the Run NOVA, Cake4Kids, Department of Family Services, La Cocina VA and United HealthCare.
The event included garden talks showing attendees how to make a healthy bean salad and how to make pickles. Afterward, the attendees enjoyed samples.
Gifts for clients included: Breakfast bags for children from NOVEC HELPS; energy-efficiency kits from Dominion Energy; gift cards from Chick-fil-A in Sully Plaza; pumpkin bread from La Cocina VA; cupcakes from CAKE4KIDS; personal-care kits for men, women, children and babies from a local church; and shirts from Girls on the Run NOVA.
Emma Chernisky, a Girl Scout who's creating a recipe book for WFCM clients as part of her Gold Award project, was on hand providing food samples. "I really enjoyed participating in this event," she said. "It was especially great to see people coming back for seconds and taking recipe cards to make the dishes at home."
"CAKE4KIDS Is very excited to be in Fairfax County bringing cakes to deserving children," said Mary Campbell, Cake4Kids Fairfax County ambassador. "Our chapter opened May 22, and we've delivered more than 50 cakes. We're looking forward to baking many more."
Also pleased to participate was La Cocina VA. According to its programs coordinator, Paloma Martinez, "We're a nonprofit that uses the power of food to create socioeconomic development in marginalized communities."
WFCM Executive Director Harmonie Taddeo was happy, as well, with the success of this event.
"It was wonderful to offer this Client Fair in partnership with several local businesses and nonprofits as part of Hunger Action Month," she said. "Food Pantry Director Pamela Montesinos carried out her vision for this event with cooking demonstrations, great cost-saving information about energy, medical and food programs, and special treats for the families that attended. We look forward to building on this event in the future to continue to provide services to our clients that will help their families with finances and food security."