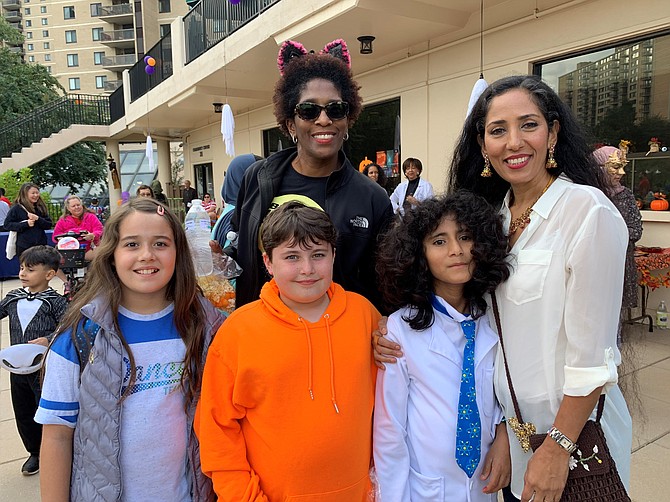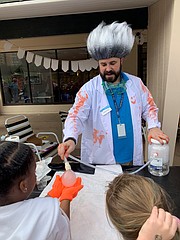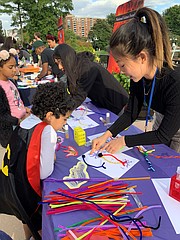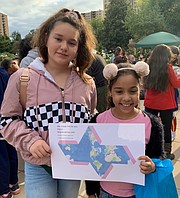 Hundreds of future astronauts, scientists, mathematicians and engineers turned out Oct. 5 at The Watergate at Landmark for the third annual Spooky Mad Science Expo, an event to combine Halloween and science learning projects.
The Expo is the brainchild of Watergate resident Zohreh Khoshnamak, who founded the community's Science Club.
"I started the Science Club in our neighborhood with my son and his friend when I first moved here," Khoshnamak said. "A lot of kids wanted to join and now we meet twice a month and even have our own robotics team."
The event was held with the participation of volunteers from the Smithsonian Air and Space Museum, National Science Foundation, National Society of Black Engineers, American Chemical Society, RESET, U.S. Patent and Trademark Office, American Statistical Association, IDA, Kathy Wilson Foundation, and Patrick Henry and William Ramsay Recreation Centers.
Vice mayor Elizabeth Bennett-Parker attended the event and is excited to see community-driven STEAM activities.
"This is a purely volunteer-based event, without any financial support and backing, that has been growing in stature and attendance each year," Bennett-Parker said. "The Watergate at Landmark has around 4,000 residents, or about 2.5 percent of our population. Our community is lucky to have someone like Zohreh Khoshnamak working to instill a love of science in our kids."
Khoshnamak hopes to see the Science Expo continue to grow.
"The event is an opportunity to spark the interest in science and technology in kids," Khoshnamak said. "But we still need help in the way of volunteers and financial resources. We need to get the word out so that people know about what we are doing here."
To learn more about the club, contact Zohreh Khoshnamak at khoshnamak@gmail.com.