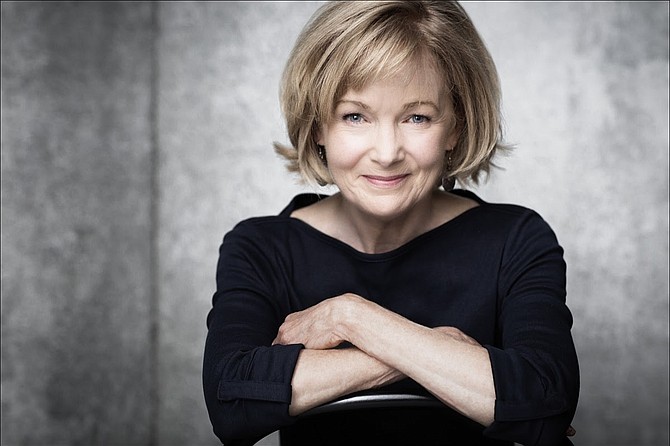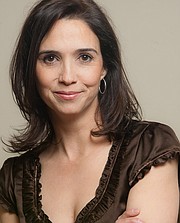 Talk about tea and calamity. Signature Theatre is presenting the Washington premiere of "Escaped Alone" from Sept. 24 – Nov. 3, 2019. In a serene British garden, three old friends are joined by a neighbor to engage in amiable chitchat — with a side of apocalyptic horror. The women's talk of grandchildren and TV shows breezily intersperses with tales of terror in a quietly teetering world where all is not what it seems.
Acclaimed D.C. actress Holly Twyford, who is directing the show, said she was flattered that Signature's Artistic Director Eric Schaeffer sent her the script and asked if she'd be interested in directing. "Not only am I a big (playwright) Caryl Churchill fan, but I had just been reading about the Royal Court production of 'Escaped Alone' and was already intrigued. I knew I wanted to do it," she said.
She said the challenge was that it's a Caryl Churchill play. "No, seriously. It is essential when working on any Churchill play, whether as an actor or a director, to try to understand as many layers as possible. She is a dense playwright, and by that, I mean that even a play only 50 minutes long has layers and layers of ideas to it that need to be explored," she said.
She added: "It's exhausting and so gratifying. Technically, a lot of the challenges were quite literally 'You're saying this to her but who are you saying that line to?' and 'Is that line a question or a statement?' and 'This line is cut off ... so what are you about to say?' Caryl Churchill loves playing with language and her dialogue is rarely straightforward, especially in this play."
"People have said that Caryl Churchill is a playwright of ideas," said Twyford. "While many playwrights use their plays to make a point about something, I think Churchill says 'Here are a bunch of ideas that are relevant today and I'm thinking about them.' I hope that audience members walk away with these ideas swirling about in their heads and that it leads to something for which I think Caryl Churchill is an advocate: communication and the success of language."
Actress Helen Hedman plays the role of Sally, a retired doctor who practiced closer to London and now keeps busy with her friends and grandchildren. "The play takes place in my garden, where three friends have been getting together for tea since they reached retirement. We're joined by a fourth woman about the same age. Over a series of afternoons, we chat. But the whole lot is going on. Or sometimes not. And sometimes the fourth woman steps out beyond my garden and renders views of an apocalypse," she said.
Hedman added: "One of the biggest challenges was the structure itself. When you read the script, it's just fragments of sentences, one seemingly unrelated to the next. And Caryl Churchill gives us zero stage directions -- which became a good thing, actually. Our director Holly Twyford and the cast could puzzle it out together. And let's talk about no punctuation! It's a good day when you get a period or a question mark!"
As far as audience takeaways, Hedman said: "I hope people will take away all kinds of different things. There's a quiet strength found here in the garden. Maybe it's this: it's not that everything is going to be completely all right, it's that they are given the assurance that THEY are going to be all right. And sometimes, that's all you need."
Signature Theatre is presenting "Escaped Alone" from Sept. 24 – Nov. 3, 2019. Show times are Tuesdays through Saturdays at 7:30 and 8 p.m.; Sundays at 2 p.m. and 7 p.m. Tickets are $40 to $90. The venue is located at 4200 Campbell Ave., Arlington, Virginia 22206. Visit the website at www.sigtheatre.org.