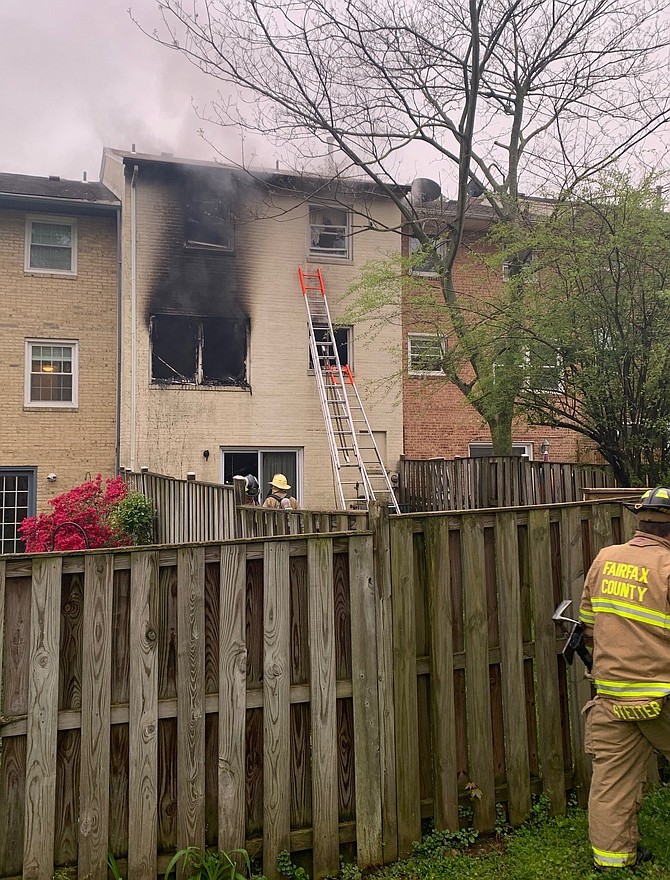 A woman is dead, following a townhouse fire, early Sunday evening, in the 14800 block of Hatfield Square in Centreville. At press time, her identity had not been released to the public. A neighbor discovered the fire, called 911 and unsuccessfully tried to rescue her. Fairfax County firefighters responded to the home, April 26, around 5:02 p.m., after being alerted about the incident, with one person possibly trapped inside.
First-arriving units saw visible fire coming from the middle unit of the two-story townhouse, with flames extending from the first to the second floor. A second alarm was struck, and firefighters quickly brought the blaze under control. Meanwhile, the female occupant was found and rescued and then flown by helicopter to the hospital, where she later succumbed to her injuries. An autopsy will determine her identity and exact cause of death.
Fire Investigators determined the fire began on the first floor; they're currently investigating the cause. They say no working smoke alarms were present. Damage to the home was estimated at $143,750.