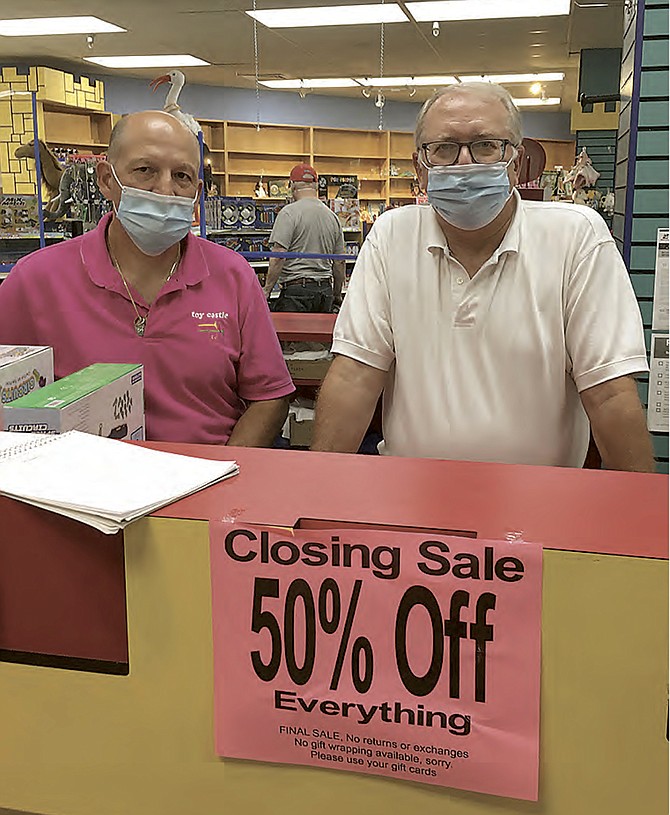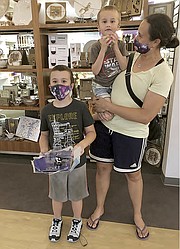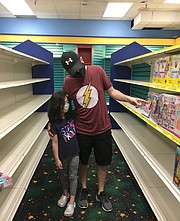 Another kingdom has fallen because of the COVID-19 pandemic. The Toy Castle, a fixture in Cabin John Shopping Center for almost 41 years, is closing this week.
"Mostly it is the times," co-owner Brian Mack said, explaining why the store was closing after being a long-time fixture in the community. "We were shut down for months; that's difficult to any business."
Mack said they tried keeping the business going by offering delivery service, but that was not enough.
Toy Castle reopened June 20, the day after Montgomery County entered Phase 2, allowing retail stores to reopen after being closed since March.
But customers did not come back.
"It was like a ghost town in here," co-owner Carlos Aulestia said.
In better times, Aulestia and Mack said they did 80 percent of their business on Saturdays, with people stopping in for presents for birthday parties.
"There would be a line for gift wrapping," Mack said.
Not now. With social distancing, there are fewer birthday parties, fewer toy sales.
Customers kept Aulestia and Mack busy last Friday during the closing sale, reminiscing and making purchases.
Julie Bergmann and her sons Gavo, 8, and Timmy, 4, were there so each boy could get one last toy from the store.
Timmy chose a ball, Gavo, a helicopter.
"We patronized [the store] three times since March," Bergmann said. "We tried to help out during the slump."
With news spreading that the store was going to close and all items were half price, the store was busy last week.
Parents were there with their children, grandparents were stocking up on toys and games, planning ahead for birthdays and holidays.
Steve Lubar and his daughter Dani, 7, shopped for a toy for Dani. Lubar said he grew up in the area and the Toy Castle was there for as long as he can remember.
In spite of the half empty shelves, there was still lots to choose from. The store was known for its selection of imaginative toys.
"I wish I had gotten here earlier," Brittany Ajdelsztajn said after seeing that the store was on its way to being sold out.
Even though busy, Mack and Aulestia had time to reminisce.
"It becomes part of your life," Mack said. "How many people who came here as children are now shopping for their children?"
Aulestia, who has worked at the store for 35 years and became a co-owner 10 years ago said it's a nice feeling when people know you by name and at Toy Castle that went both ways.
"One woman left here yesterday in tears [about the closing]," Mack said.
"Forty-one years ago, our first advertisement was in the Almanac," he added.