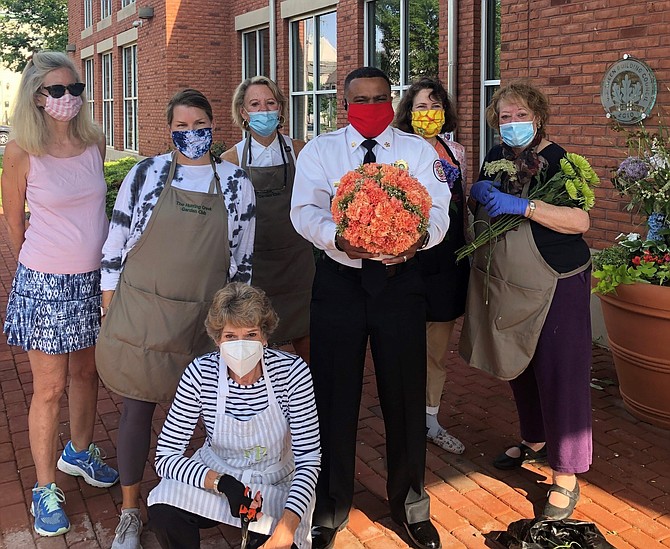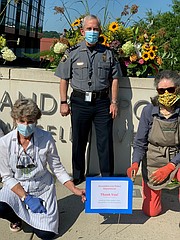 The Hunting Creek Garden Club and Garden Club of Alexandria joined forces to provide a "flower flash" at the Alexandria Police Department Headquarters Aug. 5 to culminate a month-long effort to share the beauty of nature with the community.
"This is one of our flower flashes that we've done for the community," said Laura Francis of the Hunting Creek Garden Club. "We wanted to say thank you to those who are completely devoted in their service to us. Flowers are the way we say it, so here we are."
The two clubs first flashed Fire Station 201 on Prince Street in Old Town followed by the Charles Houston Recreation Center, where floral boxing gloves and an orange basketball were fashioned by the members.
Fire Chief Corey Smedley made a surprise stop at the rec center to thank the garden club members for their efforts at the fire station, saying that the flower flash had brightened the spirits of the firefighters.
Hunting Creek Garden Club and the Garden Club of Alexandria are sister clubs that are members of the Garden Club of Virginia. The two clubs orchestrate the annual Old Town Alexandria Historic Home and Garden tour every spring and additionally are provided civic grants for conservation and restoration projects.