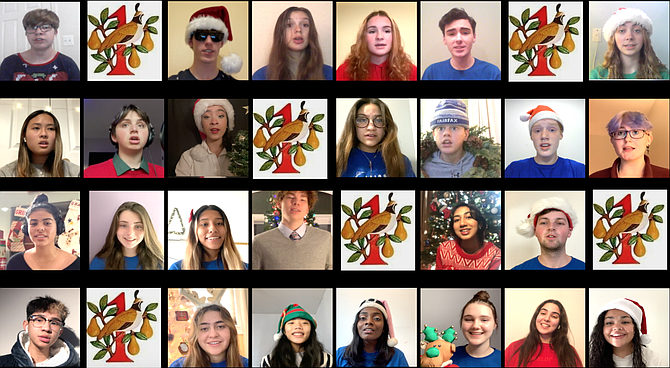 The Fairfax Pyramid choral singers performed their virtual winter concert Dec. 10, but it may still be viewed on YouTube for several months at https://youtu.be/sgQzLmA1YDw. The 35-minute concert features singers from the Fairfax Pyramid elementary schools and Lanier Middle School.
Conducting them is Fairfax High Choral Director Juliana Woodill, and the concert is intended to bring joy to everyone during this unique, yet festive, season. It features favorite holiday songs, plus students dressed in creative winter outfits perfect for the season.
The 60 elementary-school singers will perform a special, holiday-song mashup of "Hot Chocolate," "Rudolph the Red-Nosed Reindeer" and "Suzy Snowflake." And the concert will culminate with a massive collaboration of 250 singers in fourth through 12th grades. In addition, some archive videos will be presented so the audience may enjoy favorite performances from past pyramid concerts.