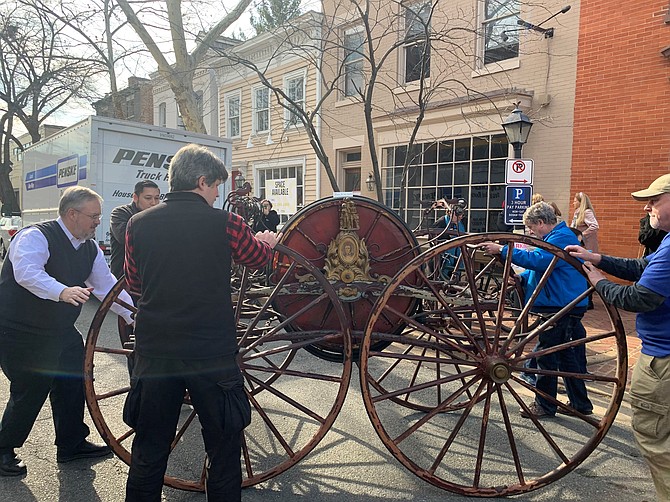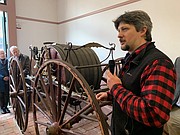 The historic 1858 Prettyman Hose Carriage received a formal send off Feb. 1 as it was removed from the Friendship Firehouse Museum for restoration and conservation work.
On hand at the reception was longtime firefighter and Conservator Josiah Wagener, who explained the processes and techniques that will be used for treatment. The hose-reel carriage was made in Alexandria in the North Pitt Street shop of coach maker and Friendship member Robert F. Prettyman. The Friendship Fire Company purchased the ornate hose reel carriage in 1858 and it is housed in the Friendship Firehouse Museum.
For more information on the Hose Reel and museum, visit www.friendshipfireco.org.