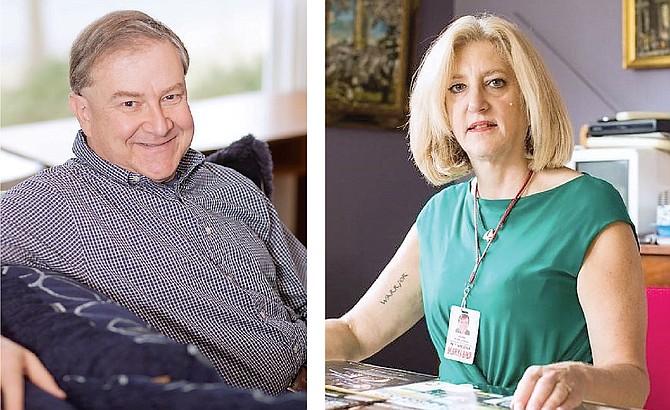 The Alexandria Sportsman's Club will host co-authors Andrea Chamblee and David Elfin at its monthly meeting Feb. 19 to discuss the recently released book "The Capital of Basketball."
The book was years in the making by celebrated sportswriter John McNamara, one of five journalists killed in June of 2018 at the Capital Gazette newspaper in Annapolis. His widow, Chamblee, joined forces with longtime D.C. sportswriter Elfin to complete McNamara's book, which traces the evolution and history of high school hoops in the metropolitan D.C. area.
The book covers 100 years of high school basketball in the region, from the first game played in 1900, to the induction of DeMatha Catholic's Morgan Wootten into the Hall of Fame in 2000.
Chamblee and Elfin will be on hand to present the ASC Athletes of the Month awards followed by refreshments provided by Café Pizzaiolo. The meeting will be held Feb. 19 at the Old Dominion Boat Club, 200 Strand Street, beginning at 6:30 p.m. The meeting is free and open to the public. For more information, visit www.alexandriavasports.org.