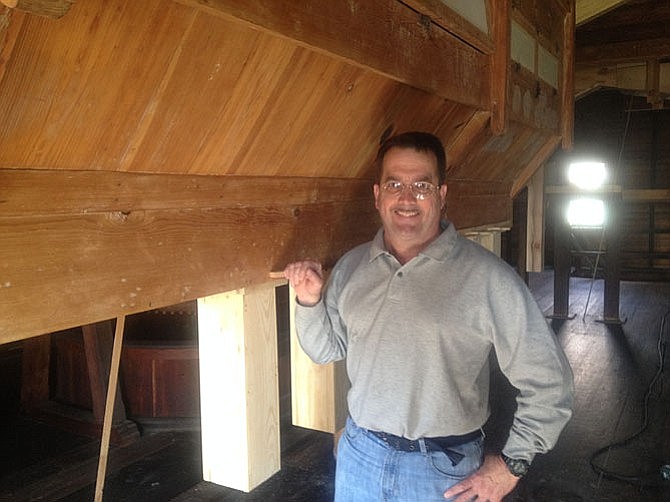 The Great Falls Historical Society has announced that the 2020 recipient of the Annual Tibbetts award is Mike Henry. He has served as the site administrator for the Colvin Run Mill for more than 30 years. Through the years, Henry has worked tirelessly to restore the 200-year-old Mill for tourists and Great Falls residents. Henry has been in charge of many repairs and restoration projects from massive to small, and he is always seeking more and more ways to keep the mill running smoothly. Because of him, visitors from near and far can enjoy a picnic on the grounds after taking a tour or hearing a lecture from Henry himself. His efforts have ensured that visitors to the Mill can witness the only working 19th-century water-powered mill in the Washington, D.C. area and be a part of the history of land once owned by George Washington.
A graduate of the University of Kentucky, Henry received his bachelor's degree in history with a concentration on the Industrial Revolution. Shortly afterwards, he earned his MA at George Mason University with a concentration in Museum Studies. Henry currently lives in Leesburg with his wife, Patty, whom he met when she volunteered at the Mill.
Great Falls Historical Society will honor Mike Henry on Tuesday, Feb. 4, at 6:30 p.m. at The Old Brogue in Great Falls. Visit www.gfhs.org to register.