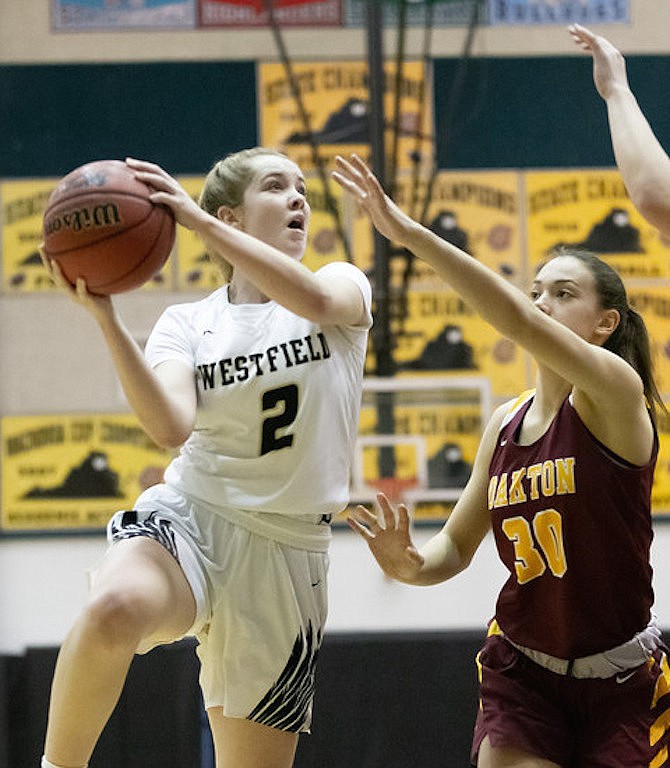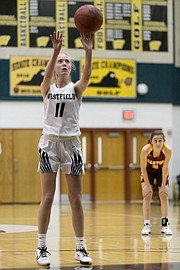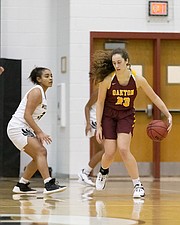 The Oakton Cougars defeated the Westfield Bulldogs 56-35 on Jan. 21 in a Concorde District game. Hannah Kaloi led Oakton with 27 points. Westfield was led by Shreya Sivaram's 11 points.
In the 1st quarter, Kaloi would add 8 points, matching what was the Westfield team output for the opening quarter. Sivaram would lead the Bulldogs with 3 points in the quarter. Oakton's lead was 13-8 to close the quarter.
In the 2nd quarter, Kaloi would again lead Oakton with 9 points in the quarter, giving her 17 at the half. Bella Bruce added 3 points and Aba Quaindo scored two for Westfield, and the Westfield deficit was now 36-13.
In the 3rd quarter the Westfield defense would tighten up holding the Cougars to 9 points while scoring 9 points. Westfields' Shreya Sivaram scored 4 points in the quarter and Juliana Phillips scored 3 points. Kaloi again led Oakton with 4 points, while teammate Sophia Zinzi added 3. Oaktons lead 46-25.
In the 4th quarter, the Bulldogs would outscore the Cougars 13-11,The Bulldogs were led by Sivaram with 4 points, while Baily Jovanelly added 3 points and Victoria D'Ercole, Aba Quaindo and Stephanie Ghyzel each had 2 points. Hannah Kaloi again led Oakton with 6 points in the quarter.
With the 56-35 win, Oakton improves to (13-4) (2-1). Westfield falls to (9-8) (1-2).