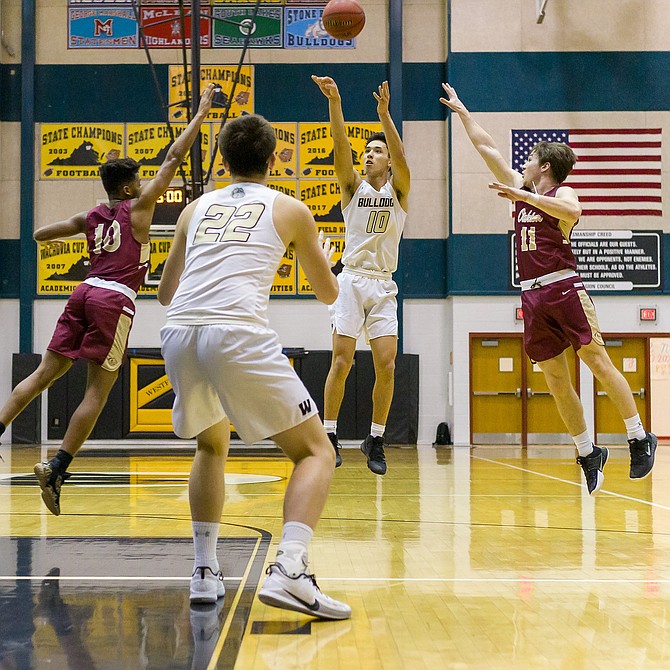 The Westfield Bulldogs hosted the Oakton Cougars on Feb. 6.
The Cougars jumped out to an early double digit lead in the opening quarter, 14-4. Winson Aja-Omu scored 6 points in the quarter for Oakton. Chase Whippon and Samuel Johnson each had a basket for the Bulldogs.
In the second quarter, Westfield's Noah Kim would score 10 of his team's 16 points. Oakton would add 13 points behind Aja-Omu's 8 points, giving Oakton a 27-20 halftime advantage.
In the third quarter Aja-Omu would score 8 of Oakton's 14 points. Westfield's Kyle Whippon would add 5 points for the quarter, while teammate Will Vetter would add 3 points. With a quarter remaining Oakton's lead was 41-28.
Westfield would score 13 points in the fourth, with Kyle Whippon leading the way with 7 points and finishing with a team high 12 points for the game. Winson Aja-Omu would tally 6 more points in the quarter to finish the game with a team and game high 27 points.
With the 56-41 win Oakton improves to (10-10) (3-4). Westfield falls to (6-14) (1-5).