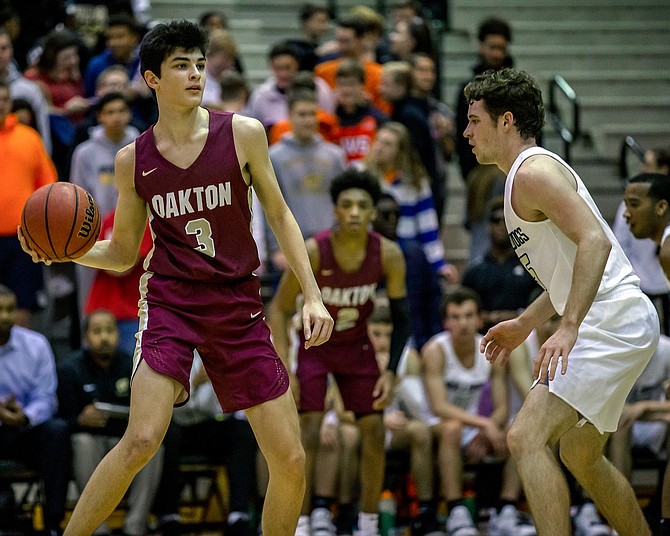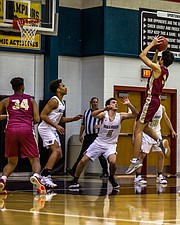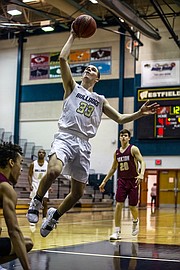 The Oakton Cougars traveled to Chantilly to take on the Westfield Bulldogs on Jan. 22. The Bulldogs opened a 11-9 lead after playing the first eight minutes. Tahj Summey scored 5 points in the quarter while teammate Sam Johnson added 4. Oakton's Max Wilson would lead all scorers with 6 points.
In the 2nd quarter Oakton recovered from the deficit to take a 22-15 halftime advantage behind Garrett Johnson's 5 points. Micah Johnson-Parrotte and Max Wilson each added 4. Westfield's only scoring came from Trent Reimonenq and Jalen Pinna who each scored 2 points.
In the 3rd quarter Westfield cut the deficit to 1 point outscoring the Cougar's, 16-10. The Bulldogs were led by Jalen Pinna's 7 points. Oakton was led by Garrett Johnson and Max Wilson who each scored 4 points.
With a 1 point lead, 32-31 to start the 4th quarter, the Cougars again outscored the Bulldogs 16-13, for a 52-48 victory. Oakton's Garrett Johnson would add 6 points for the quarter, giving him and teammate Max Wilson 18 points for the game. Westfield was led by Jalen Pinna and Tahj Summey who each scored 11 points.
With the win Oakton improves to (11-7). Westfield falls to (1-12).