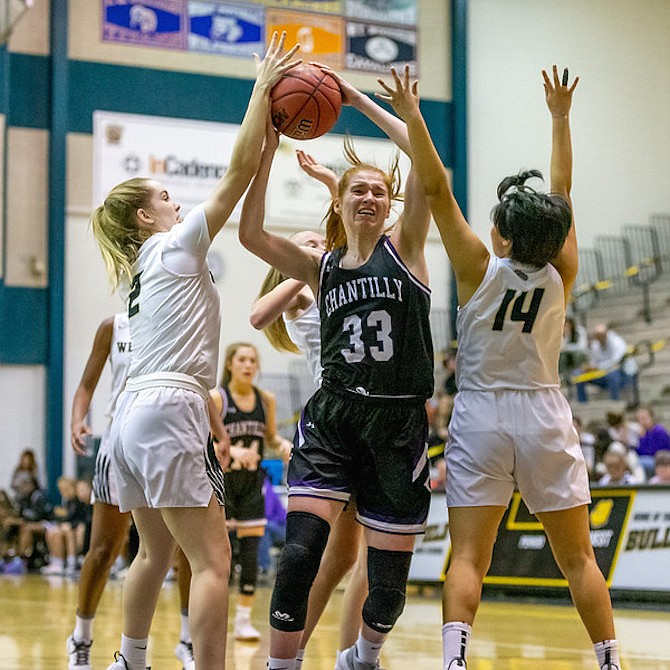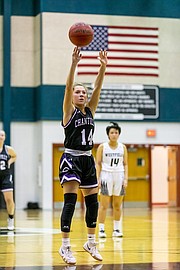 The Chantilly Chargers had a Concorde District game with Westfield on Jan. 24.
Chantilly would jump out to an early 14-4 lead in the 1st quarter enroute to a 57-37 win to improve their record to (13-4)(2-2). Westfield falls to (9-9) (1-4).
Chantilly's Megan Baxter scored 9 of the Chargers 14 1st quarter points. Shreya Sivaram scored all 4 of Westfield's points.
In the 2nd quarter, Westfield scored 6 points, and Chantilly 18, 13 coming from Meghan O' Brien, who scored 17 points for the game.
In the 3rd quarter, the Chargers offense was held to 8 points, but the Bulldogs were only able to score 3 points, all from the charity stripe. Katyie Latham and Sophie Pavlech each had 3 points for the Chargers.
The 4th quarter would see the Bulldogs score half of their teams points in the closing quarter, scoring 14 points. The Bulldogs were led by Shreya Sivaram's 7 points and Calista Veyan's 5 points. Chantilly would score 17 points including 3-pointers by three players; Sklar Bibbee, Mackie Thompson and Kat Amos.