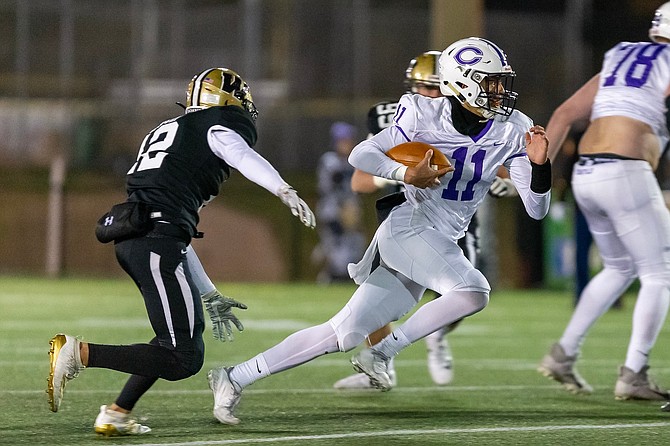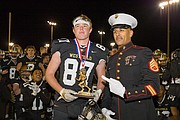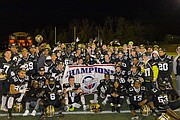 The Chantilly Chargers (8-2; 2-1) traveled to take on Westfield (9-0; 3-0) in the final regular season game of the year for each.
The Bulldogs would open scoring in the 1st quarter when Harrison Saint Germain caught the first of his two touchdown receptions. After a successful PAT Westfield was up 7-0. Chantilly would strike back with 8:41 to play in the quarter after a Pierre Johnson 73 yard touchdown run. The game would be deadlocked at 7 following a successful PAT. Just over a minute later the Chargers would take advantage of a turnover and Chantilly would now take the lead 14-7. Mikal Legal would pull Westfield to within a point but a blocked PAT ensured Chantilly kept the lead at 14-13.
Alex Richards would score the first of his two touchdown receptions early in the 2nd quarter, Westfield's PAT was successful and Westfield had regained the lead 20-14. Tyler O' Reilly would score on a 70 yard touchdown run just 18 seconds later and Chantilly would retake the lead 21-20 after a successful PAT. Mikal Legal would score his 2nd touchdown of the game when he ran in from 2 yards out, and Westfield now led 27-21.
In the final minute of the quarter, Westfield's Max Ahiakpo blocked the Chargers' punt and teammate Richie Aguilar picked the ball up and ran it to the 1 yard line. A few plays later Harrison Saint Germain would score his 2nd touchdown of the game on a 7 yard touchdown reception giving the Bulldogs a 34-21 lead at halftime.

Pierre Johnson would add 6 points when he scored on a short run from 2 yards out with 1:18; however the PAT was wide left and Westfield was now up 34-27.
Alex Richards added 6 more points for Westfield when he took the pass from Noah Kim 53 yards for a touchdown. Westfield was now leading 41-27. Avery Howard would then score on a 24 yard touchdown reception. The PAT was blocked and the score was 47-27. Pierre Johnson of Chantilly would add his 3rd rushing touchdown of the game and complete scoring for the game.
With the win Westfield improves to (10-0; 4-0), Chantilly falls to (8-2; 2-2). Chantilly will host South Lakes (6-4) in the 1st round of the playoffs. Westfield will host Wakefield (5-5). Noah Kim completed 14 of 24 passes for 210 yards and 5 TD's. Harrison Saint Germain was voted Great American Rivalries MVP.