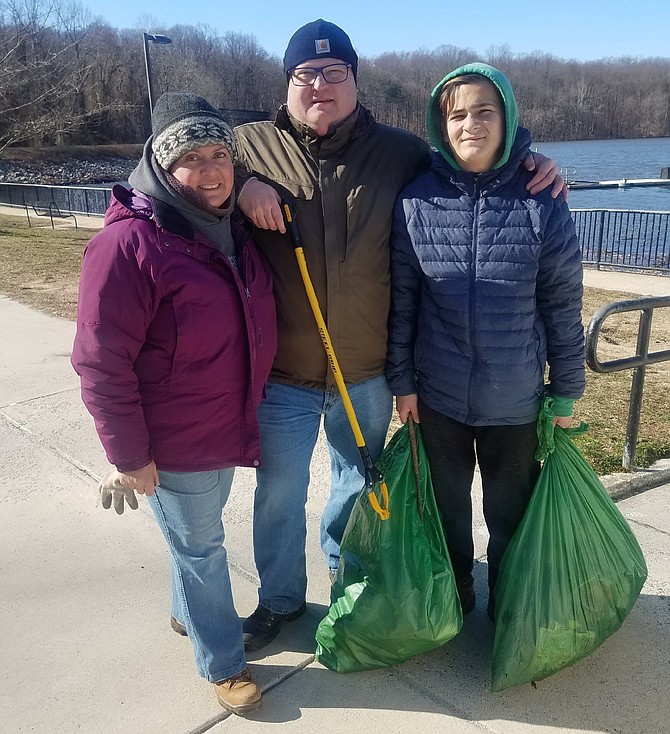 More than 30 volunteers bundled up and braved the cold to help Lake Accotink Park on this year's Martin Luther King, Jr. Day of Service.

Friends of Lake Accotink Park (FLAP) sponsored the volunteer clean-up on Monday, Jan. 20, 2020, at the park's marina. FLAP board members Jim Hickey and Dave Gibson met the volunteers, provided trash bags and led the group to a successful day of giving back and making a difference. Volunteers filled dozens of trash bags with garbage collected in the park.
FLAP holds monthly volunteer clean-ups at several Lake Accotink Park locations. For more information about FLAP events, visit Friends of Lake Accotink Park. For a complete listing of volunteer opportunities in Fairfax County parks, visit the Park Authority volunteer page.