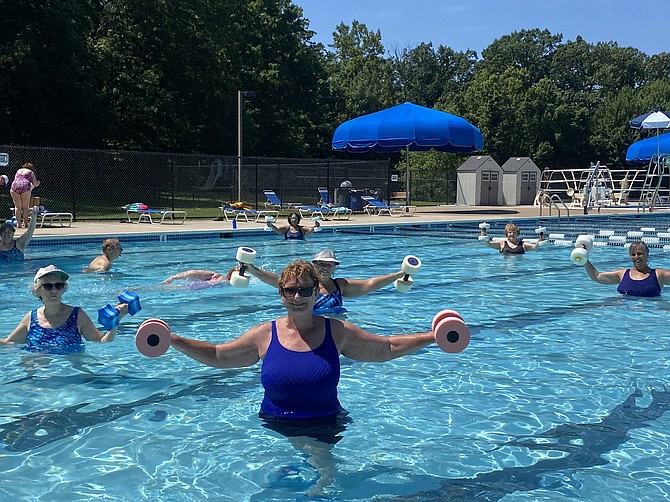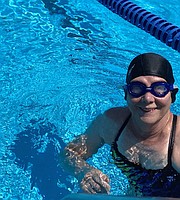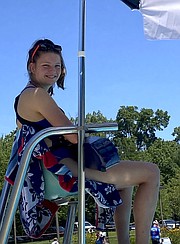 No one knew if it would happen this summer, but it did. Following state and local Phase 2 safety guidelines, Reston Association (RA) opened four pools to Registered Pass holders on Monday, June 29. "We are excited to welcome summer," said Laura A. Kowalski, Director of Recreation and Environmental Education at Reston Association. "Our first four facilities are Glade, Lake Newport, Newbridge and Golf Course Island, one in each of the four districts," she said. To comply with state regulations, RA opened the pools only to lap swimmers and water walkers who reserved time and for individuals in instructional fitness programs. Visit http://www.reston.org to sign up for pool time and other information.
Kowalski said RA would move into a Phase 3 environment for their pools on July 6. Additional pools might also open based on guidance and safety measures. A post on the Fairfax County Emergency Information website with details about Phase 3, said pools might reopen at 75 percent capacity for free swim, instruction and exercise classes. Swimmers and divers must stay 10 feet apart.
Reston Association needs lifeguards to open pools. "We are hiring," said Kowalski. Applications and training opportunities are available at www.reston.org. If financial assistance is needed, the Water Safety Scholarship Fund Program through the Friends of Reston may help. Email AQInformation@reston.org to learn more.