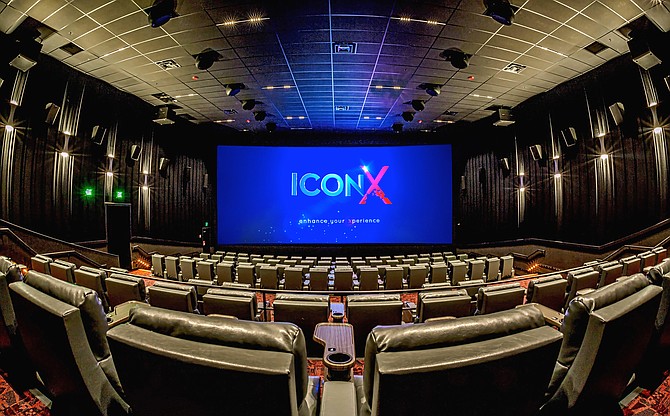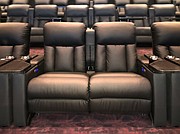 Entertainment options in Tysons expanded with the opening of the Showplace ICON Theatres in The Boro. A short walk from the Silver Line's Greensboro Metro Station along with ample nearby parking, the Showplace ICON has fourteen screens with seating for nearly 1800. There will be a wide gamut of films screened.
"We are thankful for the opportunity to share our deep passion for creating an unparalleled moviegoing experience with the ever-growing Tysons neighborhood." said Tony Kerasotes, CEO of Showplace ICON.
"Showplace ICON has created a premier destination that expands beyond the movie to our family-friendly from scratch restaurant, the ICON Bistro, as well as a full selection of local craft beers, wines and specialty cocktails in our Lobby Lounge," said Kerasotes.
The Tysons Showplace ICON Theatres feature leading edge Dolby Atmos sound, 4K laser projection, Wall-to-wall screens, and heated recliners with adjustable headrests. The fourteen film-viewing auditoriums have various seating capacities from 226 to under 100.
Beyond the premium screening experience, the Showplace ICON will offer guests a chef-inspired American style cuisine menu which includes everything from small-plate options to full meal. There will also be small-plate items specially selected to enjoy before or during the movie. There is a Lobby Lunge for guests over 21 with a from-scratch-kitchen alongside curated selections of craft cocktails, wine, and locally sourced craft beer.
Beyond guest greeters in the Lobby, to enhance the overall moviegoing experience for guests, there is an ICON Extras program and even a monthly subscription program that provides additional opportunities for tickets, ticket prices and food and drink discounts.
The Tysons Showplace Theatres are from Kerosotes, a family-owned business with a 110-year history with movies. It began in 1909 as a nickelodeon in Illinois. Now it is a boutique collection of luxury theatres.
"Our main goal is to create a premium moviegoing experience," added Tony Kerasotes.