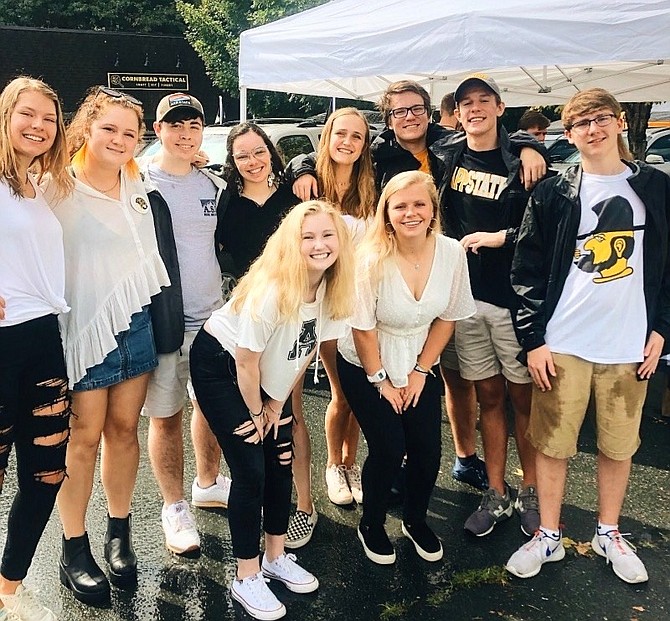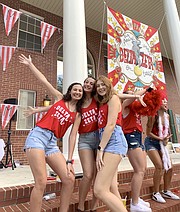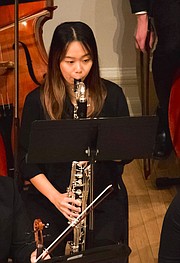 Part one in a series.
The coronavirus pandemic forced in-person education to come to a halt in March across the country. College students not only had in-person courses moved online, but many had to travel back home for the remainder of the semester, and faced a number of new difficulties.
With the pandemic accelerating quickly around the time of many schools' spring breaks, some students left campus expecting to only be gone for the break, until it turned into the remainder of the semester.
"I basically left for spring break assuming I'd be back in a week, and then never came back," said Bailey Shannon from Vienna, a sophomore at Appalachian State University studying environmental science. "Everything changed in a week."
"Florida State University (FSU) only told us that we were not to come back the two weeks after our spring break so that people could quarantine," said Heather Colbert, from Vienna, a rising sophomore at FSU studying English education. "At this point I wasn't upset about it, [but] halfway through spring break they told us we couldn't return."
SOME STUDENTS – such as Grace Yang from McLean, a rising junior at the University of Virginia studying biology and entrepreneurship, had the opportunity to stay at school.
"I decided to go back to my apartment to quarantine with my roommates," said Yang. "This was mostly for the sake of my mental health, because of the lack of privacy and autonomy I have back home [and] I knew I would also be more academically motivated surrounded by my roommates."
Once classes did go online, professors handled the transition differently. Some gave more work, others lightened the course load and some courses became difficult to handle without face-to-face instruction.
"School became more difficult almost immediately as I have multiple science labs that require – and were built for – hands on experience," said Shannon.
Aside from variations in course load and adjusting to online classes, being in a different environment from students' dorm rooms, campus libraries and classrooms while trying to complete schoolwork became difficult for some.
"Online classes were frustrating because it's hard for me to [stay] motivated at home and not in a study environment," said Caroline Salwen from Oakton, a rising sophomore at the University of Pittsburgh studying psychology and film and media studies. "It was just overall a hard situation for everyone to adjust to."
Students also had to leave behind friends and organizations. Attempting to stay connected, even for Yang who was still in Charlottesville, was challenging.
"Staying in Charlottesville didn't make me feel more connected to the UVA community overall," said Yang. "The lack of face-to-face interactions with classmates, professors and friends felt somewhat isolating."
"What was the most upsetting about leaving is that I felt like I had finally settled in and was really happy at school," said Colbert.
"The lack of face-to-face interactions with classmates, professors and friends felt somewhat isolating."
—Grace Yang, a rising junior at the University of Virginia
Many students got by with the support of their parents, professors, their university and staying connected with friends from school.
"My family was very supportive and I made sure to keep in contact with close friends via Zoom and phone calls," said Shannon. "My friends are all located in North Carolina, so I won't see them again until August if school is back to normal by then."
THE PANDEMIC itself has also weighed on college students. Shannon is a type I diabetic, considered immunocompromised.
"It's definitely been a lot harder on me because it's hard to think of the fact that the chances of me dying from this illness are a lot higher than the average person," said Shannon. "I don't think many people my age ever really stop to think about their own mortality."
Although finals are over and college students have an opportunity to take a breather from school, with the coronavirus still being a prevalent issue across the country, students are concerned about what could happen in the fall with classes and campus life.
"I'm worried about how fall semester will look," said Salwen. "I'm staying positive and think we have a good chance of going back, but I know even if we go back, campus is not going to be the same because of social distancing."