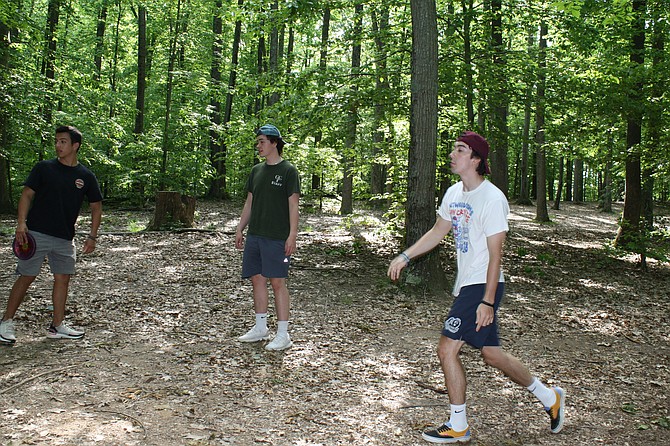 The Park Authority has begun reopening of parking lots and parks just in time for the Memorial Day Weekend.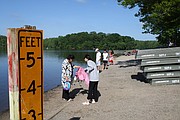 By Monday, the official Memorial Day holiday, people were flooding into Burke Lake Park, and a parking spot in mid afternoon was a rare site. Boats were launching from the docks, the frisbee golf course was busy, and many a family group were gathered around the barbecue grill in various spots.
Many were wearing masks, while practicing social distancing to some extent. There was no one at the entry gate into the park and all facilities and restrooms will remain closed, the Fairfax County Park Authority said. The Park Authority asked visitors to adhere to the physical distancing guidelines and small group guidelines (do not exceed ten people), to avoid closed facilities or apparatus, and to keep in mind that restrooms and park buildings were not open.
Park Authority amenities that are closed are: Restrooms and all portable restrooms; Dog parks; All playgrounds; Nature centers, visitor centers, horticultural centers, and RECenters; Volleyball and basketball courts; Athletic fields; Water fountains are turned off.
To get the latest information about how the coronavirus is impacting parks and find answers to many frequently asked questions, go to the FCPA Coronavirus Response page on the Park Authority website. For more information, contact the Park Authority at 703-324-8700 or send an email to parkmail@fairfaxcounty.gov.