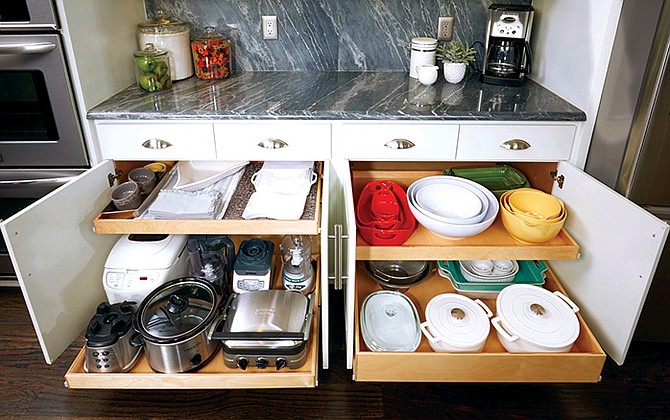 ShelfGenie of Metro DC Designs New Future for Local Homeowners
Enjoying family time at home will never go out of style, and if 2020 has given us anything good, it's been the opportunity to spend more time together as a family. Spouses are traveling less (or not at all), and kids are home from school and college.
While our homes have become safe family gathering places, all this time spent at home is inspiring many people to move forward with long-needed home improvement projects. In all areas of the country, including the Metro DC area, homeowners are taking on their own DIY projects and hiring professionals to tackle the bigger jobs they can't do on their own.
One of the biggest goals of most home improvement projects is to make better use of a space while also adding value to the home. From closets to kitchens, organization in every corner of the home is a must! So, where do homeowners start?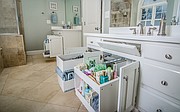 How ShelfGenie of Metro DC Helps Homeowners
Not every home improvement project needs to break the bank. For example, consider retrofitting your kitchen instead of a full renovation. The price will be dramatically lower, and you'll be able to find homes for all of your appliances and clutter currently taking up valuable kitchen counter space.
ShelfGenie of Metro DC can retrofit your kitchen to use all the available space in your existing cabinets, drawers, and closets. Our storage solutions will give you twice the capacity and complete organization — from trash bins to bakeware, and all those storage containers you're using for leftovers.
We can provide you with convenient glide-out shelving, storage, and organization solutions. Rather than moving or going through an expensive remodel, ShelfGenie of Metro DC helps homeowners in our community take the space they already have and makes it work for them.
A popular request for the ShelfGenie of Metro DC team comes from older clients, who want solutions for kitchens, bathrooms, closets, garages, and more to make their homes more accessible and comfortable. The updates we provide can allow seniors to stay in their homes longer, rather than moving to an assisted living facility or retirement community.
Meet the Metro DC Team
The Metro DC location is owned and operated by local business entrepreneur Jeff Yoder. Jeff and his family have lived in the Washington, DC area for more than 20 years. He's active as a coach for his children's sports team and gives back to the community through the non-profit organization, Alice's Kids. The group provides short-term financial relief to students and families with immediate needs. Jeff is proud to announce that proceeds of each sale at ShelfGenie of Metro DC will be donated to this charitable cause.
A key member of Jeff's team is Marketing Manager and Designer Asfandyar Ludin. He grew up in Boston and has been interested in the home improvement industry since helping his parents remodel their kitchen to accommodate large family gatherings. Asfandyar has a gift for connecting with customers and leading employees.

Together, with their team of designers and installers, Jeff and Asfandyar are ready to provide local homeowners with the best solutions for their home needs.
Raising the Bar for Renovations
ShelfGenie of Metro DC is excited to be part of such a successful organization.
For custom home solutions in the DC Metro area that provide more space and less clutter, visit their website, or call Jeff or Asfandyar at (888) 903-8839 to get started today!