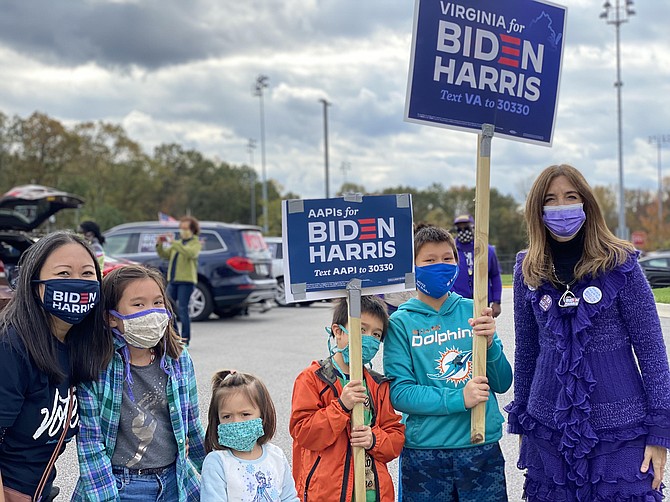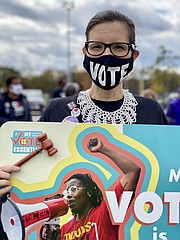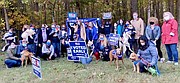 The last weekend before Election Day saw "get out the vote" rallies in Springfield by Biden/Harris supporters. A caravan, the "People's Parade for Joe & Kamala," honked through West Springfield on Saturday afternoon. Later, canine supporters with the same "vote" message gathered for "Barks for Biden" at Springfield's South Run Dog Park.

Barks for Biden drew humans and their canines to Springfield Dog Park.
Canine enthusiasts hope for a return to a time of canines in the People's House. Donald Trump is one of only 14 other presidents who have not had a dog during at least a portion of their term in the White House. President Joe Biden and his wife, Dr Jill Biden, have two dogs in their family: Champ and Major, both German Shepherds.