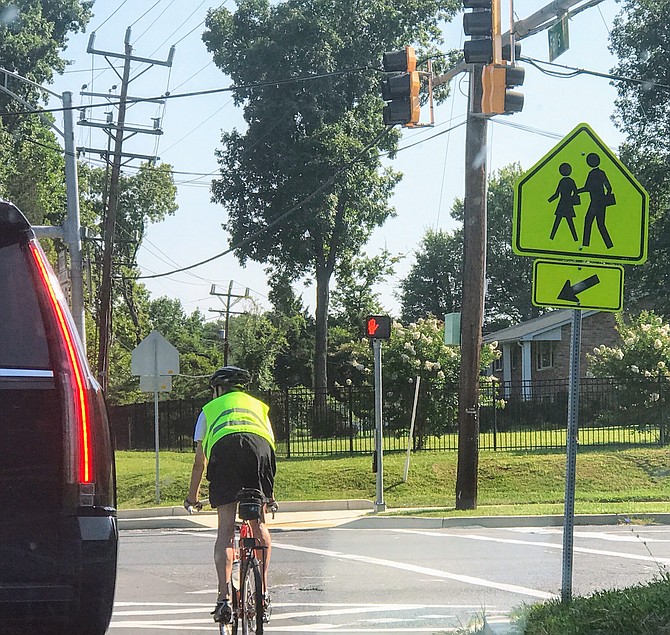 Pedestrian and cyclist safety will be improved on the 3.8 miles of Tuckerman Lane between Falls Road and Old Georgetown. The Montgomery County Department of Transportation MCDOT is currently evaluating the plan, which includes sidewalks, a shared-use path and bicycle lanes, and asks for public input.
A virtual hearing on Nov. 12, 2020, at 6:30 p.m. to focus on the planning Segment 1 from Falls Road to Snakeden Branch stream; this portion of the project passes Hoover Middle School, Churchill's sports fields, just past Potomac Electric Power company right of way fields to Snakeden Branch which is before Seven Locks Road.
The $14.3 million project, according to Council documents, provides continuous conventional bike lanes, a sidepath on the other side of the road and a continuous sidepath except at Cabin John Regional Park.
A different alternative that wasn't chosen but would have created separated pedestrian paths and bike paths on both sides of the road would have cost $51 million, according to testimony at a October 2018 Transportation and Environmental Committee meeting, still available on the County's website. The first segment could remove some on-street parking.
The transportation department requests feedback on the project schedule, proposed bicycle and pedestrian improvements, project costs and potential impacts.
See project documents and maps at https://www.montgomerycountymd.gov/dot-dte/projects/tuckermanlane.

Online pre-registration is required to receive meeting instructions.
Give feedback by MCDOT by commenting online at https://www.montgomerycountymd.gov/dot-dte/projects/tuckermanlane, emailing the project manager at angel.cheng@montgomerycountymd.gov; or mailing written comments to Angel Cheng, P.E., Project Manager, MCDOT Division of Transportation, 100 Edison Park Drive, 4th Floor, SE, Gaithersburg, Maryland 20878.