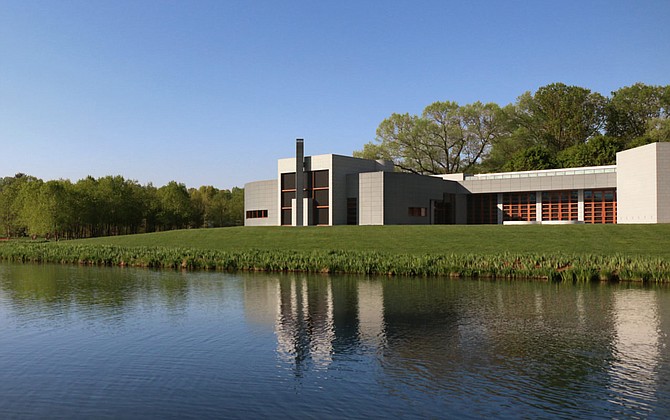 Glenstone Museum will temporarily close beginning on Wednesday, Nov. 25. Following the standard Thursday-Sunday operating schedule, the last visitor day will be Sunday, November 22.
"With COVID-19 cases rising and the anticipated increase in travel and gatherings over the holidays, we want to do all we can to help support the health and safety of our community," said Emily Wei Rales, director of Glenstone Museum.
Following a full closure in March, Glenstone has offered modified versions of its visitor experience that allowed the public to explore the art, architecture, and nature throughout the property. This included reopening the grounds on June 4, opening the Arrival Hall on July 2, reopening the Pavilions on July 23, and reopening the Patio for outdoor dining on October 29 – all to ensure the health and safety of visitors and associates. With each of these changes in operating status, Glenstone met or exceeded the requirements set by public health officials.
Glenstone has canceled all scheduled visits through the end of December and will offer those individuals priority rebooking when a reopening date has been set. As of now, January visits are still scheduled but may be canceled at a later date.
Updates to Glenstone's operating status will always be listed on https://www.glenstone.org/. Visitors are encouraged to check for the latest information.
About Glenstone
Glenstone, a museum of modern and contemporary art, is integrated into nearly 300 acres of gently rolling pasture and unspoiled woodland in Potomac, Md., less than 15 miles from the heart of Washington, D.C. Established by the not-for-profit Glenstone Foundation, the museum opened in 2006 and provides a contemplative, intimate setting for experiencing iconic works of art and architecture within a natural environment.