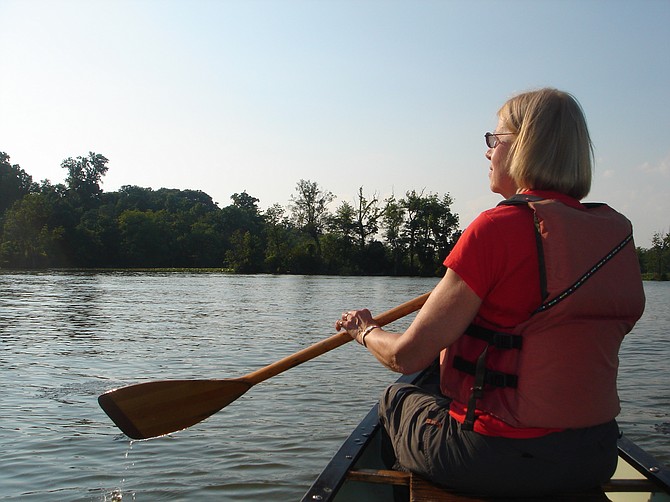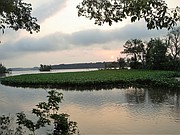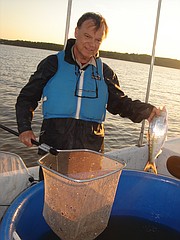 While the Potomac River is clearly not what the Washington Post in 1951 called an "open sewer," for the first time in a decade, the river's health has declined, reported the Potomac Conservancy last month, falling from a grade of B to B- and still unsafe for swimming or fishing. It's cleaner than it was in 2011 when it got a D, but "its recovery is plateauing," say Conservancy officials. "The Potomac's on the mend, but not in the clear."
The Conservancy assessed five health indicators: pollution, fish, habitat, land and people, data assessed through 2018. The Potomac supplies drinking water to five million people.

Polluted Runoff
Urban and suburban polluted stormwater runoff is the fastest growing pollutant and "threatens to undo decades of progress," concludes the report. Impervious surfaces like streets, parking lots and roofs block the land's natural ability to absorb rainwater. Instead water polluted by everything that has washed off roads, parking lots, lawns, and every other surface, including debris and excess nutrients, rushes into streams and the river. Heavy deluges shoot stream bank sediments downstream. During heavy storms, overwhelmed stormwater systems funnel diluted sewage into waterways.

Land use got a C+. "Pollution from urban runoff is increasing and is directly correlated to newly developed acres," analysts concluded. "Population growth and the infrastructure to support sprawling development patterns threaten to exacerbate the problem as forests are torn down and replaced with parking lots, housing and roads," the report contended.

The Conservancy gave the Potomac an F for shoreline that should be buffered with forests but instead have had trees and brush cleared away. Underwater aquatic plants that would help filter nutrients and pollutants and provide habitat for fish and other wildlife got a C-. Underwater vegetation coverage is steady, says the report. Basin-wide protected lands are 37 percent of total land area and earned an A grade.

Water Quality
For non-tidal water quality, the report found that 50 percent of small creeks and streams feeding into the Potomac are healthy, garnering a grade of B. Tidal water quality earned a D+, perhaps because of higher than average rainfall in 2017 and 2018 that reduced water clarity. The Potomac is tidal from just below the Chain Bridge in Washington, D.C. to the Chesapeake Bay.
Fish species like shad and white perch are doing well, but some, like smallmouth bass, are "showing signs of stress," the report concluded, possibly due to heavy rains, pollution or overfishing. Two non-native fish, blue catfish and snakeheads, threaten native fish.
On the people front, the "river's popularity is reaching new highs with greater access points and more people turning to the outdoors for physical and mental well-being during the COVID-19 public health crisis," the report notes.
A May University of Maryland study gave the Potomac a D+ because the river was so hot in 2019. This study found that among all indicators, aquatic grasses and benthic or river-bottom organisms fared "the worst."

The Potomac begins as a trickle 3,140 feet above sea level in West Virginia and winds 385 miles through three states and Washington, D.C. Below Washington, it widens and flows 101 miles to the Chesapeake Bay. American Rivers listed the Potomac as America's "most endangered river" in 2012. What George Washington called "the nation's river" and then President Lyndon B. Johnson labeled "a national disgrace" in 1965 is clearly cleaner.

But Conservancy President Hedrick Belin cautioned, "We've reached a critical turning point for the river and we can't backslide now. We must strengthen — not weaken — water protections so fishermen can eat their catch, children can safely swim and we can drink water without worry."
Restoring the river to good health wobbles on in fits and starts. The message: Humans degraded it; humans can clean it up.
The report is at https://potomac.org/.