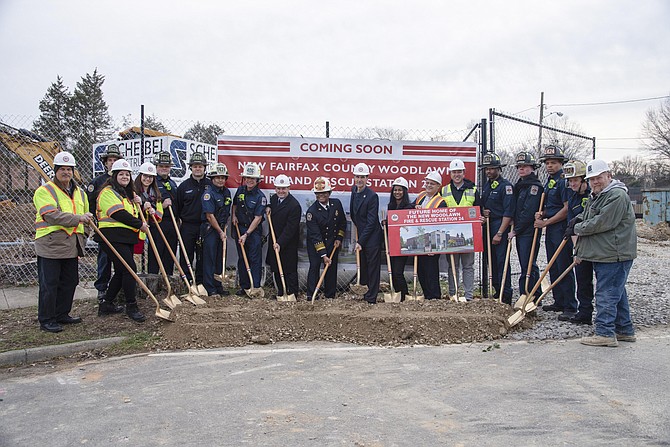 Welcome to the Mount Vernon District! It has been a challenging, but also exciting year so far in Mount Vernon. We have seen great examples of friends and neighbors coming together to protect and help each other during the COVID-19 pandemic.
Recently, we celebrated groundbreakings for two new developments – The Arden and the Residences at North Hill – that make significant contributions to affordable and workforce housing on the Richmond Highway Corridor.
Planning continues for the revitalization of the Richmond Highway corridor with a Bus Rapid Transit (BRT) system and future urban living with ecologically sensitive, walkable, livable neighborhoods. A focus on community development, preservation of existing community character, urban design and a variety of transportation modes will bring new residents, businesses and partnerships to the corridor. In Mount Vernon where our history and heritage are very important to us, careful planning for redevelopment is central to ensuring all who live here will continue to do so.
Even if you are new to the area, you likely know that Fairfax County has one of the best school systems in the country, but for us it goes beyond that. Life-long learning is important to many of our residents and I am proud to say we are bringing more opportunities through our future partnerships at Original Mount Vernon High School (OMVHS) with the Northern Virginia Community College (NVCC) and Fairfax County Public Schools (FCPS).
Many of us knew this and others are just learning in these COVID-times, the area abounds with parks and recreational opportunities. Put on your walking shoes and head to River Farm or Huntley Meadows (OK, not technically in the District, but very close). Spend the day paddling on one of the many rivers and creeks at Dyke Marsh Wildlife Preserve or Belle Haven Park. Ride some of the best bike trails in Northern Virginia on the Mount Vernon Memorial Trail and at Fort Hunt Park or use the many trails along our roadways for your daily commute. To find your adventure, checkout our parks page on the Mount Vernon District webpage: https://www.fairfaxcounty.gov/mountvernon/.
If sightseeing and history are your interests, visit George Washington's Mount Vernon Estate, the Woodlawn Plantation or the Grist Mill, to name a few. If arts and culture inspire your creative spirit, spend a day at the Workhouse Arts Center. Shopping at Farmers Markets, listening to free summer concerts and strolling along the river are all part of the experience in our corner of the County.
My number one priority is always you, and our office is here to help. I strive to engage deeply and frequently with the people of Mount Vernon. TEAM MVD provides timely constituent service as we continue to build the ideal community in which to live and thrive. We are here to answer your questions and will respond within two business days. Email us at MTVernon@FairfaxCounty.gov, call 703-780-7518 or stop by our office at 2511 Parkers Lane, Mount Vernon.
I also have extended office hours on Thursdays and the second Saturday of each month, walk-ins and appointments are always welcomed.
You have chosen a great place to live, educate your children, grow your career and engage with your neighbors. Welcome to the Mount Vernon District, where history, heritage, outdoor living, educational opportunities and public safety come together to support our exciting future! Visit our website (https://www.fairfaxcounty.gov/mountvernon/) to sign up for our newsletter, follow us on Facebook and Twitter and learn about the myriad of District projects, important topics, area activities and upcoming events in your new community. More information about the Mount Vernon District can be found here: https://www.fairfaxcounty.gov/mountvernon/about-us
Supervisor Storck Second Saturday Office Hours for Oct. 10, 2020
Mount Vernon District office 2511 Parkers Lane, Mount Vernon, VA 9 a.m. - 3 p.m.
Supervisor Storck is available for phone and video calls, as well as in-person meetings with proper social distancing, during his regular October Second Saturday office hours on Oct. 10. Contact mtvernon@fairfaxcounty.gov or 703-780-7518 for more details and to schedule a meeting.