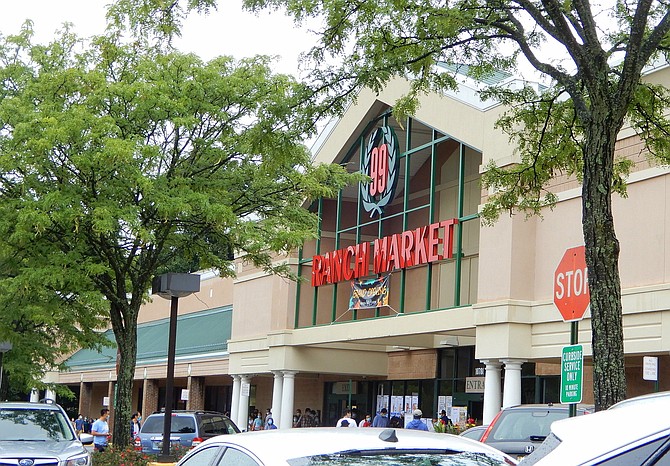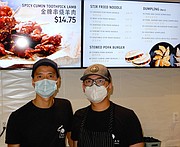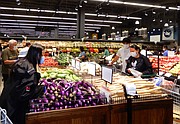 When 99 Ranch Market, a leading Asian grocery store, recently opened its new store in Fairfax City, the pandemic meant just 50 people were allowed inside at a time. Yet the people waiting outside to enter didn't mind a bit.
It was a rainy Saturday morning, but some 200 people – wearing masks and holding umbrellas – stood in a line stretching from the front of the store, down the parking lot and over onto a residential street. Some waited as long as an hour, but they were just excited to be there for the grand opening.
"This is our fifth store on the East Coast and the first one in Virginia," said Jessie Frost, a lead graphic designer with 99 Ranch. "Our target market are Asians, but we welcome all people to our store. We're really happy to be here in this beautiful City and hope to serve the community well."
Open daily from 9 a.m.-9 p.m., the 99 Ranch in Fairfax is at 10780 Fairfax Blvd., across from the former Paul VI High School. The 54,000-square-foot store offers a wide range of Asian delicacies, plus a brand-new interior design to enhance the customers' shopping experience.
FEATURING more than 20,000 items from around the world, 99 Ranch has a large, Asian, dry grocery selection, popular snacks, authentic sauces and convenient, frozen products. It also offers a full-service bakery, a hot deli area and a colorful variety of fresh vegetables and fruits, sourced locally and globally, all at competitive prices.
Choosing some green onions to take home, customer Linh Nguyen was pleased with the options he found. "There's a lot of nice produce here," he said. "So it's easy to select what I need to buy."
Available, as well, are meat and poultry from USDA-inspected facilities, plus both live and frozen seafood. There are more than 400 selections of seafood to choose from, and even complimentary services such as cleaning, frying and steaming.
The food court will eventually have six restaurants. The four initial ones are: Onezo, a Taiwanese boba shop; Kusina by Egg Time, a full-service cafe serving a fusion of modern Filipino flavors and American classics; Tamashii (Donburi sushi), a Japanese restaurant featuring a variety of ramen, plus teriyaki and onigiri meals; and Mian Pull Noodle, a Chinese restaurant specializing in hand-pulled noodles.
Lisa Stern drove 40 minutes from Purcellville to attend the grand opening. "I came just for this," she said. "I've seen people talking about it on Facebook, and I'd already known about this chain. And this store is beautiful – it's got a great variety of different items from all over."
AMONG HER PURCHASES were baked goods, dragon fruit, some unusual-looking mushrooms, tindora (mini cucumbers) and clams. "I like Asian fruits and vegetables," she said. "I've spent time in Asia, so I have familiarity with some of the stuff you can't find anywhere else – so it's kind of neat to see it here."
Tuan Nguyen came from Alexandria to be there for 99 Ranch's opening day. He bought a jackfruit, a 50-pound bag of rice, and fish and oyster sauces. "The prices are really good," he said. "The jackfruit is just 78 cents a pound; normally, it's about $1.39 a pound."
"This store is part of a Taiwanese chain, with several stores in California," he continued. "I lived in San Diego, so I'm familiar with this franchise. This new store in Fairfax is very clean, and I plan to eat at one of its restaurants."
For more information, go to https://www.99ranch.com/.