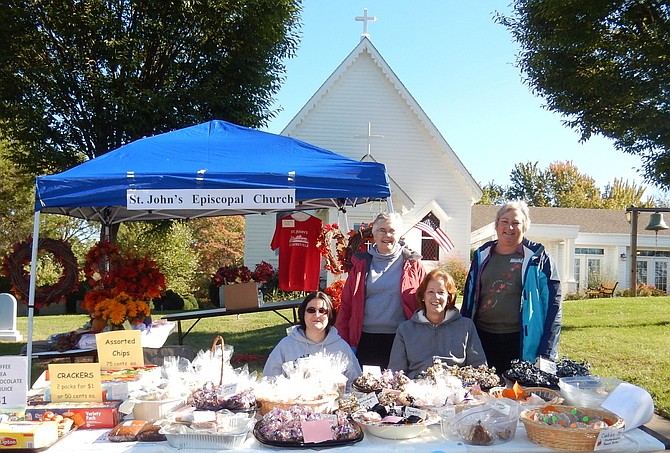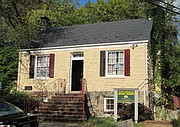 The 28th annual Centreville Day will be different this year, due to COVID-19, but the community may still participate and enjoy some fun activities. The organizer, Friends of Historic Centreville, has worked hard to create a special festival for people of all ages.
"The official date is still the third Saturday of October, the 17th," said event Chairman Cheryl Repetti. "But since a large gathering of people isn't practical, the Centreville Day Planning Committee is instead presenting a set of activities that people can choose from.
"These include small-scale, in-person activities like a walk with your family, tours from your vehicle, or activities you can enjoy in the comfort of your own home. And you can do these things on Oct. 17 or anytime throughout the remainder of this month and beyond."
Starting this week, virtual programming will be posted on the Centreville Day Website, http://www.historiccentrevilleva.org/ and Facebook page. It includes video tours of historic locations, people discussing growing up in Centreville and safety-expo videos.
Those wanting something less virtual may use these same sites as portals to exploring local history. They can learn about driving-tour apps or go outside and enjoy the fall weather by visiting Mount Gilead, the Old Stone Church, Sears House, Covered Way, and St. John's Episcopal Church, among other sites, via the Centreville Historic District Walking Tour.
The tour may be downloaded from the Website or picked up in a brochure at the Stuart-Mosby Cavalry Museum when it's open. Directional signs at street corners in the Historic District (off Braddock Road, across Route 29 from the IHOP) will guide people to the many locations of interest for history enthusiasts. And for children, there's even a Fairfax History Scavenger Hunt.
The Stuart-Mosby Cavalry Museum is open Saturdays, 10 a.m.-4 p.m.; Sundays, 1-4 p.m.; and Mondays, 10 a.m.-4 p.m. It's at 13938 Braddock Road, just behind the Havener House, in the Centreville Historic District, and features a unique collection of Civil War artifacts about cavalry officers JEB Stuart and John S. Mosby.

The building was originally a gas station moved from Lee Highway. According to local lore, the stones used to build it were salvaged from the crumbling remains of a Centreville home known as the Four-Chimney or Grigsby House. And this Saturday, weather permitting, the museum will have additional activities and people on site to answer questions about Centreville's past. All visitors must wear masks and maintain social distancing of 6 feet.
The Historic District has limited parking and sidewalks, although the museum has a small lot for museum visitors. On-street parking is available along Pickwick Road and Wharton Lane. Pedestrians should be cautious, since few of these streets have sidewalks.
Although only the museum will be open, people may visit the following historic sites:
Spindle Sears House: Purchased in 1933 from a Sears catalog and shipped here by train.

Mount Gilead: Built as a tavern in 1785, the "House at the Sign of the Black Horse" is the oldest surviving building in Centreville, dating back to the original crossroads village of Newgate.

Old Stone Church: Visible in some of the most well-known photos from the Civil War, this quiet church served as a hospital during the Civil War. It's currently the Church of the Ascension.

Havener House: Now a Christian Science Reading Room, this building has played many different roles over its more than 200-year history.

St. John's Episcopal Church: With its steeple and neo-Gothic architecture, it's the picture of a quaint, country chapel, but it was once featured on the front page of the New York Times. A lovely yard and historic cemetery surround the church.
For more Centreville Day information, go to http://www.historiccentrevilleva.org/.