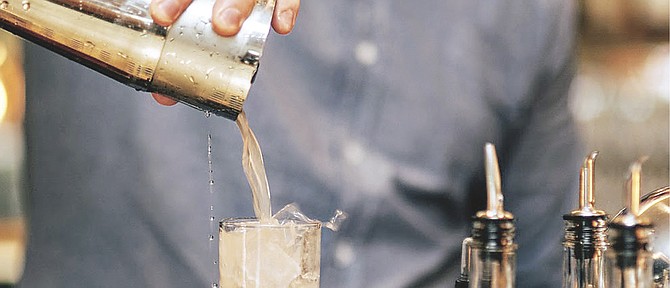 From more time to pick up great restaurant deals to lifting a glass at a new outdoor watering hole to carb-loading with thick and chewy bagels, the city is bursting with flavors. Here's a rundown of the latest news.
Alexandria Restaurant Week To-Go Extended Through Labor Day
Can't get enough of this summer's carryout and curbside meal deals? You're not alone. This August's celebration of the city's best restaurants was so popular that it's been extended through Labor Day, Sept. 7. Most participants are offering dinner for two for $49 and are packing a wallop in every menu. From Haute Dogs to Mia's to Bugsy's to Sweet Fire Donna's and more, the participating restaurants – and their offerings – are a diverse lot, offering something for everyone.
Say Hello to The Alley at Captain Gregory's
The festive tiki bar adjacent to Elizabeth's Counter is spreading its wings a bit and taking over some of the outdoor space to allow for al fresco dining (and drinking). Breathe in the night air while toasting to whatever the week has in store. The Alley launches Sept. 9 with a soft opening; reservations required via Resy.com.
Chewish Deli Bagel Truck Back on the Road
After a 10-week layoff due to an accident, the Chewish Deli's food truck is back in action, delivering bagels across the city. Consider this a prelude to the upcoming opening of the deli's brick-and-mortar space at 807 Pendleton Street, but in the meantime, scope out the Chewish Deli's social media page for the latest food truck locations.
Hope Nelson is the author of "Classic Restaurants of Alexandria" and owns the Kitchen Recessionista blog, located at www.kitchenrecessionista.com. Email her any time at hope@kitchenrecessionista.com.