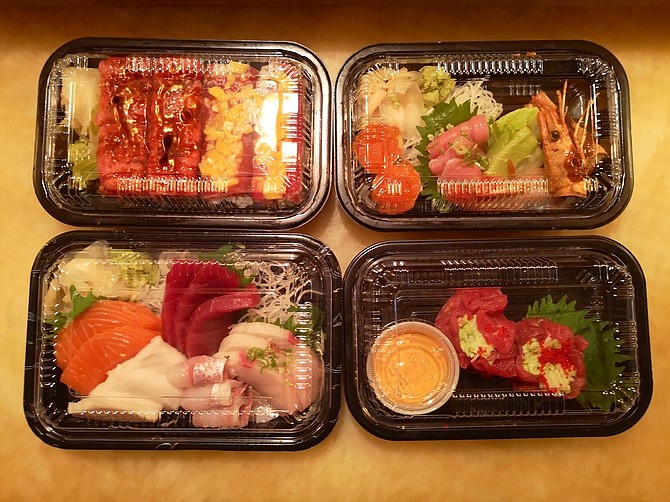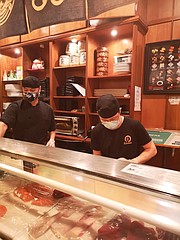 Victoria Li, a senior at Langley High School, has grown up along with Izumi Sushi in Great Falls. When her mother co-founded the restaurant in 2010, the 6-year-old Li's job was to hold the curtain open for waiters leaving the kitchen.
Now, as a young adult, Li is one of the restaurant's few employees that speaks fluent English. This leaves her with a more consequential task: serving as the "voice of Izumi" during a turbulent few months for the Asian-American community.
The outbreak of COVID-19 in China caused an uptick in anti-Asian-American sentiment during the first few months of this year. A report by Womply, a data subscription service that tracks revenue at local businesses, found that Chinese restaurants had the highest closure rate in the industry: nearly 60 percent of the country's Chinese restaurants had closed by April, as compared with 20 percent of all restaurants nationwide.
Public health experts have noted that the oft-cited reasons for avoiding Chinese restaurants are unfounded. Still, Li said that she and other Asian-Americans in the restaurant industry have witnessed this trend firsthand.
"The entire Asian-American community in the restaurant business has been affected since way before the stay-at-home orders started," Li said. "Sales have been going way down since January, when the pandemic was rolling around in Asia."
This compounded the already challenging task of navigating the pandemic as a small business. Izumi closed completely for two weeks in late March, then opened for "half-day" takeout service in mid-April, and most recently, resumed full-day takeout service in early September.
The restaurant is still choosing not to open its doors, though it has been legally allowed to do so since mid-June. Manager Sandy Li said that this is because Izumi's narrow space would make it difficult to abide by social distancing guidelines.
"If there's just a little bit of risk, we won't reopen for dining in. We have a responsibility to our employees and to our customers," she said. "We're putting safety first."
Li said that sales at Izumi have fluctuated hugely throughout the pandemic, causing a sense of uncertainty to linger in the restaurant. Sometimes, they didn't know whether Izumi would be able to open the following day.
Nonetheless, the restaurant has retained all of its employees throughout the pandemic, and Victoria Li says that sales are improving as the initial shock factor of the pandemic wears off.
"In the beginning, everyone was much more cautious, so less people were going out in general. Now, people see that pickup is safe, delivery is safe; so we're seeing a lot of old voices again," she said. "The old customers are showing up again."
Though the restaurant is "cutting it close" financially, Li said, they have donated over 130 meals to hospital workers at Fairfax INOVA.
Amid the pandemic's uncertainty, Li said, there's one thing customers can be sure of: "Sushi night is not going away."
Where & When
Izumi Sushi
9861 Georgetown Pike, Great Falls, VA 22066
703-759-7788
Hours: Break hours 3-4:30 p.m.; Monday-Thursday 11:30 a.m.-9:45 p.m.; Friday-Saturday 11:30 a.m.-10:15 p.m.; Sunday 4:30 p.m.-8:45 p.m.