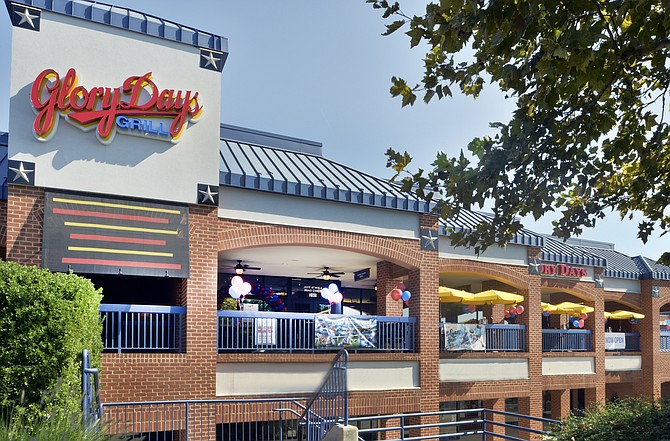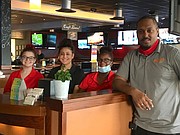 Glory Days Grill is a sports themed family-friendly American grill and bar that combines an award-winning menu of freshly prepared appetizers, entrées and sandwiches with entertainment that appeals to all ages.
Dining rooms are open with occupied booths and tables spaced for social distancing. The patios are popular with diners and "to-go" orders may be placed online at https://glorydaysgrill.olo.com/ where customers can see daily specials or seasonal menus, like the special Oktoberfest menu items.
Each restaurant has an abundance of televisions to watch the big game, news, cartoons or just about anything that's available for watching, along with the latest interactive games. Glory Days Grill offers a full bar, "to-go" services, catering and banquet/party facilities.
The name "Glory Days Grill" originated from the concept of the "glory days" or "good ol' days" of sports and famous moments in sports history. This is reflected both in the sports-themed memorabilia in the restaurants, as well as the large-scale photography of "glory moments" on the walls.
When Glory Days Grill was conceived, the founders were soccer moms and football dads like many parents today, and they relished watching their own children play local sports, win trophies, and break records.
The first Glory Days Grill was launched in Burke, Virginia, and the owners and management team are still local. They have grown the business to 39 locations in six states.
It is this love of sports, friends and family that is celebrated every day at Glory Days restaurants. Every day is a "glory day" for guests by enjoying not only great food and good sports but also for those everyday celebrations - a winning game, a birthday dinner, or a great report card.
Glory Days is the "Restaurant of the Week" from Mount Vernon Lee Chamber of Commerce. Restaurants are an industry deeply affected by the Covid-19 pandemic. Support local restaurants and help retain the variety of wonderful eateries in our community.
Glory Days Grill
3141 Duke St Alexandria, VA 22314
9526 Old Keene Mill Rd Burke, VA 22015
9459 Lorton Market St Lorton, VA 22079
https://www.glorydaysgrill.com/
Hours of Operation: 11am – 10pm Sun – Thurs, 11am – 11pm Fri – Sat