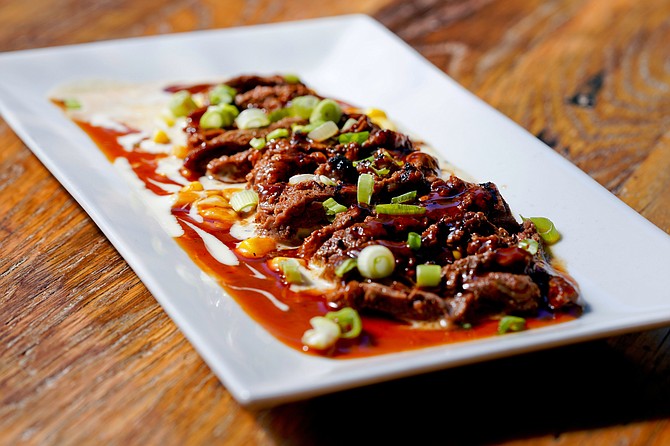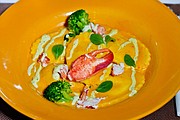 More than 30 restaurants are participating in Fairfax City's fourth annual Restaurant Week, which runs Monday, May 24, through Monday, May 31. And with all restaurants still struggling after the pandemic, these local eateries need customers' support more than ever before.
During the event, participating restaurants will once again offer both dine-in and take-out options featuring three-course, prix fixe menus of $20 for lunch/brunch and $35 for dinner, per person, with couple and family-meal options available. In addition to the curated menus, specialty restaurants will offer buy one, get one free, (BOGO) promotions providing food lovers the opportunity to explore and indulge in what promises to be a special and memorable, culinary experience.
This year, Fairfax City Restaurant Week will feature an unprecedented number of participants, including: Coyote Grille & Cantina, Ornery Beer Co., Marumen, Koobala, Kiroran Uyghur Restaurant, The Wine House, The Auld Shebeen, Dolce Vita Italian Kitchen and Wine Bar, Capital Ale House, Patriots Pub & Grill, Masala Wok, Bebop Korean Mexican Grill, High Side, 29 Diner, Woody's Ice Cream and Havabite Eatery.
Also participating are: Cupcakes and Beyond, Mama Chang, P.J. Skidoos, Bellissimo Restaurant, Baku Delicious, Epicure Café, Hamrock's Restaurant, Kim's Kitchen and Bar, East Wind Restaurant, Yama Chen's Sushi, Declieu Coffee & Sandwich, Corner Coffee House, Señor Tequila's, Max's Chicken Restaurant, Curry Mantra and Bollywood Bistro.
"It is important to us that Fairfax City Restaurant Week be inclusive of all eateries this year, as restaurants and their employees were one of the most impacted sectors of the pandemic," said Fairfax Mayor David Meyer. "We are thrilled that more than 30 restaurants are participating to showcase the diverse dining scene found in Fairfax City and encourage everyone to dine out at one of the participating restaurants."
For example, just a few of the many delicious meal options available are as follows:
Dolce Vita Italian Restaurant & Wine Bar's dinner menu includes a choice of two types of salads; Chicken or Veal Piccata, Salmon Puttanesca or Gnocchi Bolognese; and Chocolate Chip Cannoli.

Bollywood Bistro's dinner menu includes a choice of appetizers and dessert, as well as main courses of Butter Chicken; Blackened Mahi Mahi; Lamb Spinach; or Cheese, Potato and Saffron Croquettes in cream sauce.

Cupcakes & Beyond will offer lunch options of flatbreads – pepperoni, barbecue chicken, Margherita or plant burger; or sandwiches – pesto chicken, turkey club or Cubano; plus two cupcakes.

Havabite Eatery's dinner appetizers include stuffed grape leaves or pita with hummus, Tzatziki or eggplant dip. Main dishes (served with salad and garlic bread) are Moussaka, Spanakopita, Shrimp Santorini, Pork Chops and Salmon Antonio, with Baklava, Greek Rice Pudding or Rosewater Flan for dessert.
In addition, while supplies last, diners who choose RW2GO (Restaurant Week To Go) orders from the Fairfax City Restaurant Week prix fixe menus, will receive a complimentary, branded, picnic blanket. This incentive is geared at encouraging foodies who are not yet dining indoors to support these local restaurants safely by ordering take out and enjoying it during a picnic at one of the many, green spaces the City has to offer.
With such a wide variety of culinary options available, the Restaurant Week organizers are hoping customers will follow the event's slogan and "Take a Bite of Fairfax City" at several of the City's unique restaurants. The goal is to draw attention to the independent and diverse restaurant community here, while bringing them both new and repeat customers.
Restaurant Week is sponsored by the Fairfax City Economic Development Authority and the Central Fairfax Chamber of Commerce. Diners are encouraged to follow at @FairfaxCityRestaurantWeek on Instagram and Facebook and tag #FairfaxCityEats.
Further details, plus photos of many of the dishes to be offered, may be seen at https://www.fairfaxcityrestaurantweek.com/. For a list of participating restaurants and their menus, go to https://www.fairfaxcityrestaurantweek.com/restaurants.