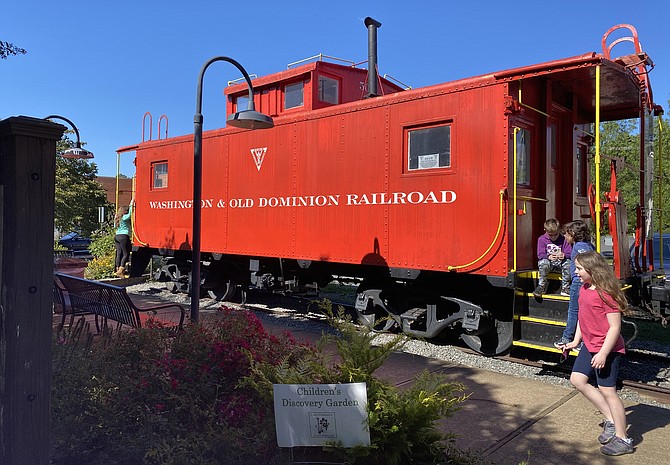 The Newcomers and Community Guide 2020 welcomes all who choose to live, work, play and volunteer in the Town of Vienna and thanks everyone, masked and arms stretched six feet apart, for helping to make this town the best it can be in a most difficult time. This is a storyboard of the Town of Vienna, for newcomers and those who have been here a while.
Laced within the photographs of citizens, celebrations, events, happenings – all those things that create the town's day-to-day rhythm – shines its character and placemaking. The storyboard tells what was and is the Town of Vienna and, through all the images and words within, carries the town's proud banner of an "Exceptional Small Town."
The Town of Vienna is home to fun, music, craft beer, local dining and history. Structured under the Council/Manager form of government, its non-partisan Council is made up of a Mayor and six Councilmembers elected at large for staggered two-year terms. The Town Council appoints the town manager as the full-time administrator of the Town government. "Duties include preparation of the Town's annual budget, carrying out orders and resolutions of Town Council, and supervising performance of department heads and other officials responsible to him or her," according to the town website.
The town's Parks & Recreation Department features a broad selection of annual town events, such as April's Walk on the Hill, a spring garden tour in the historic District, the annual ViVa! Vienna! Town Festival and one of Vienna's most popular community events, the Halloween Parade. Special Events are listed on the town's website. While the main street in the town is Maple Avenue, a block away is Church Street, a quieter and historic street with a quaint vibe.
Music and art are part of the Town of Vienna. Check out the Vienna Arts Center that offers classes, workshops, featured demos and exhibitions. Beyond the town but with a Vienna mailing address is Wolf Trap National Park for the Performing Arts. It is an indoor/outdoor venue hosting major musical acts and theater managed through a public-private partnership. "It features three separate performance venues — a large amphitheater, a smaller performance space and a Theatre-in-the-Woods, especially for children — as well as walking trails and picnic spots to explore before or after the show," according to its website.
Virtual Fall Family Fun Night Set for Oct. 2
The Town of Vienna and the Vienna Business Association (VBA) will kick off seasonal celebrations with a virtual Fall Family Fun Night at 6:30 p.m. Friday, Oct. 2. This event will be live-streamed at @TownofViennaVA on Facebook and YouTube.
Grab takeout from your favorite local restaurant, set out a picnic in your living room, and tune in with the whole family to enjoy kids songs, stories, and a visit with George the Monkey from Mr. Jon, followed by a magic show presented by Vienna favorite The Great Zucchini.
Be sure to watch live to play games, win prizes, and provide a shout-out to your kiddos. Mr. Jon and the Great Zucchini also will take song requests. This show will be co-hosted by VBA Executive Director Peggy James and the Town's Event Coordinator Lily Widman.