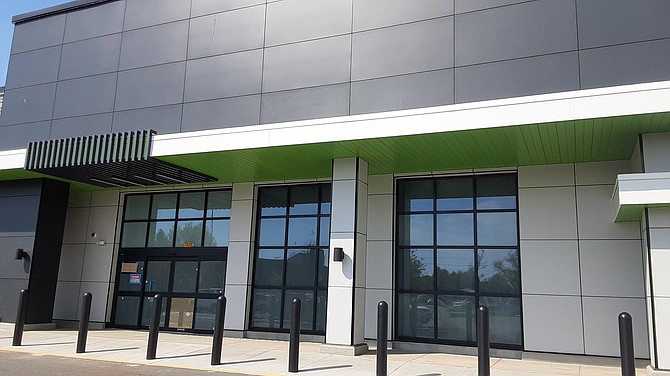 The Kingstowne-Manchester Lakes community is getting a new face in the grocery store equation with the plans for Amazon to step in with a different approach to buying groceries that's more reliant on web applications and less on the conveyor belt at the checkout line.
Amazon is looking at the space vacated by the Shoppers Food Warehouse at Beulah Street and Manchester Boulevard, about a mile from the Springfield Town Center and the Franconia-Springfield Metro Station.
Amazon recently acquired Whole Foods, and then has a grocery store they call "Amazon Fresh," but it is unclear what type of store is opening at the Manchester Lakes shopping center. Amazon spokesperson Alyse Bernal would not directly comment on the store specifics, but did note the hiring push for the stores in Franconia and Washington, D.C. "All roles offer industry-leading pay of at least $15 per hour, double the federal minimum wage, and a variety of benefits packages starting on the employee's first day on the job. Amazon also provides employees the opportunity to learn new skills and grow with the company, along with access to its innovative Career Choice program, which provides education
"I think it's going to be a boost to the community."
--Kingstowne resident Karla Monzon
and training for in-demand jobs," Bernal wrote in an email.
In the vicinity of the Festival at Manchester Lakes shopping center, there is a Safeway and Giant in Kingstowne about a mile away, the Wegman's at Hilltop about two miles away to the south, and another Giant in central Springfield. Amazon has a familiar name to it, and the word has gotten around.
"I think it's going to be a boost to the community," said Kingstowne resident Karla Monzon, who was having ice cream at a shop a few doors down. She cited real estate values, the hourly rate they were paying and the opportunity that Amazon gives employees. "To me, it's good," Monzon said.
The staff at the Baja Fresh next door had heard about their new neighbor, as did the staff at Craftsman Auto Care around the corner.
The check out procedure at Amazon grocery stores is different, as the internet giant comes with a few quirks that the normal shopper isn't used to. First, the shopper downloads the "Amazon Go," app on the cell phone, grabs what is needed off the shelf, and just walks out of the store and everything is rung up and charged to the card or account. No more banter with the check-out clerk though. In the Amazon world, this is known as the "Just Walk Out Shopping experience."
Although the building is upgraded on the exterior, the doors are shut and there appears to be no people working on the interior, so the opening date is still undetermined.