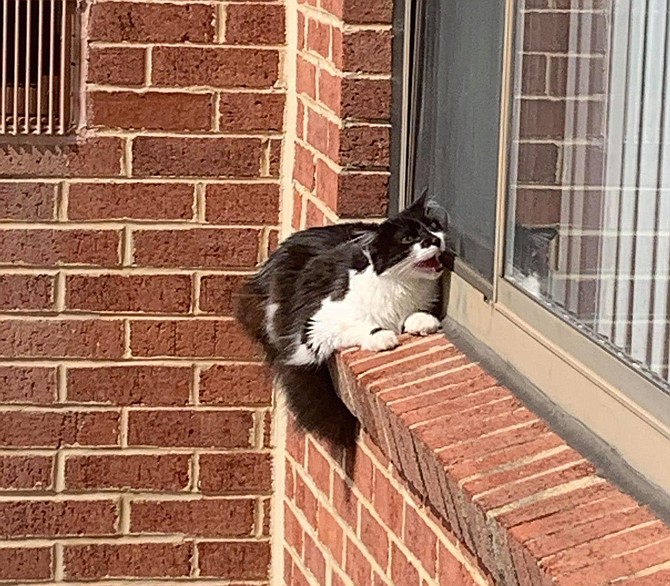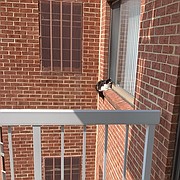 No one would have imagined that a moment of supervised balcony playtime would have turned into a precarious situation for a feline friend this past week. One minute, this young cat was playing with her brother, and the next, she found herself stuck on a ledge. Unable to access the window next to her, the cat's mom called the AWLA's Animal Services for help.
Our team came at the problem from all angles. Officer Scott Valdovinos and Officer-in-Training Jennifer Yang prepared to catch the cat from the ground with a blanket while Chief of Animal Services Tony Rankin tried to reach her from the balcony. When the cat misstepped off the ledge our officers on the ground were at the ready and it was a soft and safe landing for the kitty.
Even though the cat appeared to be unharmed, Chief Rankin helped her mom transport her to the animal hospital to make sure she was completely fine – and she was! Our officers were glad they could be part of a successful end to a scary situation. I think most of the story was captured in our post, but I was also very impressed that, while our team checked out the cat onsite and she seemed to be fine, the owner didn't have a car, and so Chief Rankin drove the owner and the cat to an emergency ER to make sure she was safe and healthy – which she was.