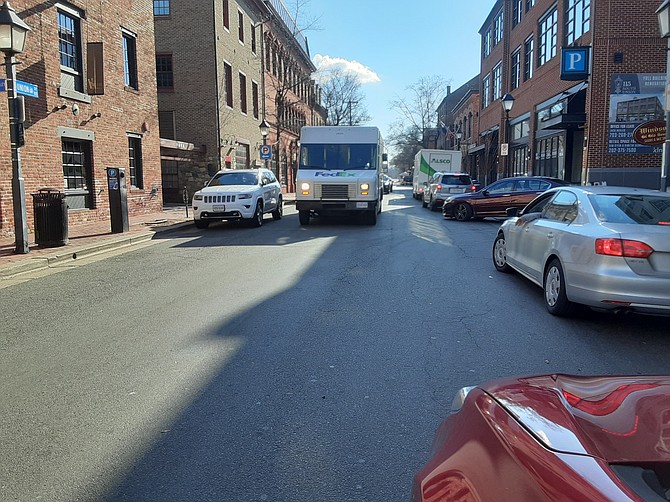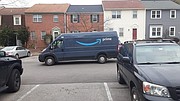 Delivery trucks are not a new thing to area neighborhoods, but with the pandemic and the stay-at-home lifestyle many have adopted over the last 10 years, everyone delivers these days.
Starting early morning, it starts out as a delivery service, such as Amazon or UPS, and evolves to include the U.S. Postal trucks in the afternoon, and then the pizza and food vehicles in the evening. Delivery is a long-day-into-night event.
The American Automobile Association has been on top of this increased delivery traffic, and noted that demand also increased for deliveries to restaurants, hospitals, businesses, and to homes after the onset of the pandemic.
"Across the country, neighbors are complaining about delivery trucks clogging streets and blocking traffic lanes due to more home deliveries during the pandemic," said John Townsend of AAA.
In April 2020, 29 percent of food truck vendors in the region reportedly increased their delivery services during the early stages of the coronavirus stay-at-home orders and shutdowns, according to a survey by the DMV Food Truck Association.
Townsend cited one report that said "With social distancing and shelter in place becoming the new norm though, these companies [food delivery services] have started to see dramatic increases in their stock price as food delivery is seeing large demands. Restaurants are seeking ways to mitigate losses and are turning to pickup and delivery options as their main means of income."
Even before the pandemic manifested itself, AAA said delivery was picking up. "The delivery industry saw a huge increase in business from the rise of e-commerce shopping in the last 5 years with shopping online quickly becoming a standard for most Americans."
Visit Fairfax has created the "Take Out Trail," to support local restaurants, coffee shops, breweries, and wineries during this unprecedented time, with many places now offering delivery for the first time, using existing delivery services such as Uber Eats or Door Dash.
Barry Biggar, the CEO at Visit Fairfax and looks at the advent of "Take Out Trail," as a way to keep some struggling businesses afloat during the pandemic. "Delivery will probably remain as a permanent offering of these businesses," Biggar said.
With the quick-stop drop-off nature of the delivery business, it's not surprising to see a delivery car or truck in the community several times a day, boxing in cars or squeezing traffic into the middle of the street.
From the law enforcement side, their message is to follow the rules. "We would encourage drivers to be familiar with the local laws and practice common courtesy," said Fairfax County Police officer James Curry. "If anticipated to take an extended amount of time away from your vehicle, find a safe location to park that would not impede any other driver or emergency personnel's progress." Curry advised companies with planned deliveries on a regular basis to work together to establish a clear parking area for deliveries to avoid any conflicts.
The parking and planning for future housing complexes might have to create venues for delivery vehicles. "I think this is one of these things that won't go away," Townsend said.