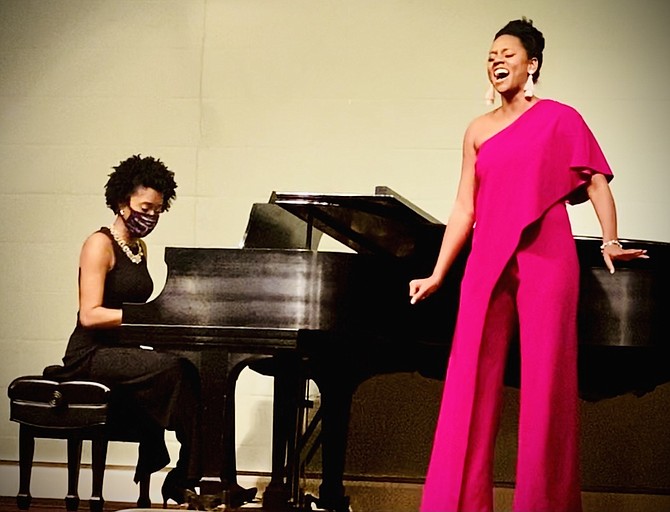 Opera NOVA will hold its third 30-minute virtual concert on Feb. 25. It will be available on their YouTube channel at 7 p.m. After months of a dark stage due to COVID, Opera NOVA was able to resume performances virtually in December with their Holiday Concert.
This concert features an African American program to celebrate Black History month. The program will be presented by Simone Brown, soprano; Elise Christina Jenkins, soprano; Sandy Lewanika, soprano and pianist and Jose Sacin, Opera NOVA Executive Director, and guitarist.
The program includes Summertime, Take my Mother Home, Give Me Jesus, Do You Know Him, Over My Head, I'm Here, You Can Tell the World.
Opera NOVA was established in 1992 as a volunteer-based, non-profit charitable organization to bring the joy of opera to residents in the Northern Virginia area.