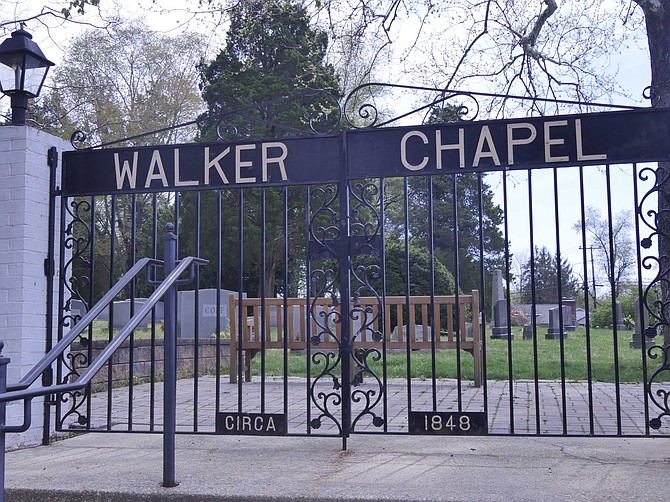 Walker Chapel United Methodist Church (UMC) will host a concert on Sunday, June 2, at 2 p.m., with Opera NOVA to mark the day it formally moves forward with the Historic Cemetery Project to enhance and expand the Chapel's cemetery for the neighborhood and community. The project will include 10 new projects including stone markers and restoration, a reflection garden, a new Wall of Memories and a new columbaria design and placement.
Walker Chapel cemetery was established in 1848, and currently there are an estimated 676 burials in the cemetery.
The concert will begin with a pause in remembrance of friends and family who have died and have been entrusted to the historic Chapel's care. Celeste Cubbage and Summer Bryant will sing accompanied by Claudia Porter, filling the sanctuary with their young voices and piano.
The concert will then continue by featuring Opera NOVA Artistic Director Jose Sacin (Baritone) with Tenor Pablo Henrich, Soprano Desiree Dodson and Mezzo-Soprano Jinghai Cui. All are recognized opera professionals. The singers will be accompanied by concert pianist Hai Jin. They will perform classic opera passages and art songs from European and American composers as well as musical and Broadway tunes. A catered reception will follow in Fellowship Hall to meet with the performers and members of the community.
Opera NOVA was founded in 1992 as a volunteer-based non-profit charitable organization to bring the joy of the opera to residents of the Northern Virginia Community. A part of its mission is to educate adults and children by producing 3-4 operatic productions a year.
This is a ticketed event to benefit the Historic Cemetery Project and Opera NOVA. Information and tickets are available online at www.walkerchapel.org/concert where an optional down-loadable mail-in ticket request form is available. Tickets for adults are for a $25 donation. Youths under 20 and children are free. You may also make a donation to the project with or without a ticket.
Larry Danforth, a member of Walker Chapel who has been working on this project for several years with a number of other members of the congregation and civic groups, says a contract has been awarded to the design/survey/engineering firm that will take Walker Chapel from design up to the point of contract award to the construction firms.
"It's a nice story of two community non-profits coming together for the arts," Danforth said.