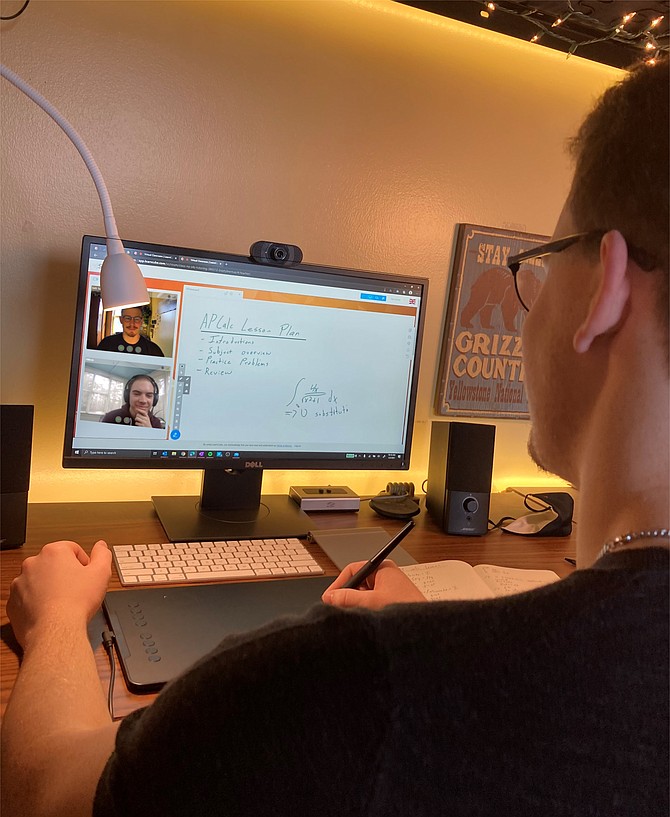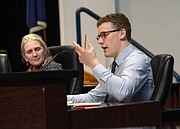 In the wake of the coronavirus and its impact on students' learning in Fairfax County Public Schools, a 2019 alumnus of South Lakes High School in Reston and second-year engineering student at Georgia Institute of Engineering recently founded S4S Tutoring. Sessions are due to launch Mon. Jan.11, 2021. "All I could think of was there were kids who might be falling behind and just needed a little bit of extra help," said founder and CEO of S4S Tutoring, Benjamin (Bennie) Tignor of Reston. 
Passionate about education, Tignor is the former student representative to the Fairfax County School Board (SY 2018-2019). He said the whole point of his position as a board representative was to talk with other students and figure out their concerns. "And that was before the pandemic totally changed education here…School in NOVA is very hard...The thing is everybody needs help," he said.
Nathan Onibudo, 17, of Springfield, serves as the current student representative to the Fairfax County School Board (SY 2020-2021). He agreed with Tignor's statement and said, "The only certainty is that students in FCPS need help. The data collected demonstrates how students were thrown into a new environment many couldn't navigate." 
TIGNOR AND HIS TUTORING TEAM at S4S are thrilled to launch their download-free, face-to-face tutoring sessions. The program utilizes the award-winning online platform, LearnCube for FCPS students K-12 struggling to learn during the COVID-19 pandemic. Course offerings include support in general education, Advanced Placement and International Baccalaureate programs, SAT/ACT prep, and college essay/profile coaching.
According to Tignor, he and the other S4S tutors understand first-hand, on multiple levels, the challenges with online education. Website profiles and resumes of the tutors detail professional and educational experience. For instance, Tignor's resume states he is skilled in biomedical engineering, leadership, and public speaking. He has held positions ranging from leading teams and conducting research. Tignor graduated from South Lakes High School with an Advanced Diploma, 42 college credits hours, and received a GPA of 4.67/4.0.
Lyn Fiscus of Reston is a social studies and leadership teacher at South Lakes High School and the student government adviser. She knows Tignor well. "Aside from their other qualifications, Bennie and his colleagues offer two strengths that will help them connect with students who are struggling in the world of virtual school: they are students in that world themselves so they understand it well and being closer in age to FCPS students they will be better able to forge connections with them," she said.
While the tutors are not professionally certified to assist students with severe learning disabilities or special needs who require outside resources, Tignor said they could help those with attention deficit hyperactivity disorder (ADHD), dyslexia, and learning disabilities. 
THE TUTORS can spark passion, explain concepts differently, and fill in the gaps where big group online education might fall short. He said, "Three of our five tutors have learning disabilities, experience it themselves, and know how difficult it is. Personally, I have ADHD dyslexia, and that makes online learning a whole other ballpark of difficulty with engagement."
Tignor said that S4S tutors would donate 10 percent of their fees to Student Impact. According to Tignor, the local non-profit supports FCPS students and others. It creates a resource for schools and teachers during the pandemic's shift to e-learning. "The donations from S4S will allow Student Impact to keep providing essential learning resources such as computer cases, books and more," said Chief Executive Officer of Student Impact, Ana Stanisavljev of Reston, an alumna of South Lakes High School and fourth-year student at the University of Virginia.
Visit S4S Tutoring online for additional information, including a free introductory session.