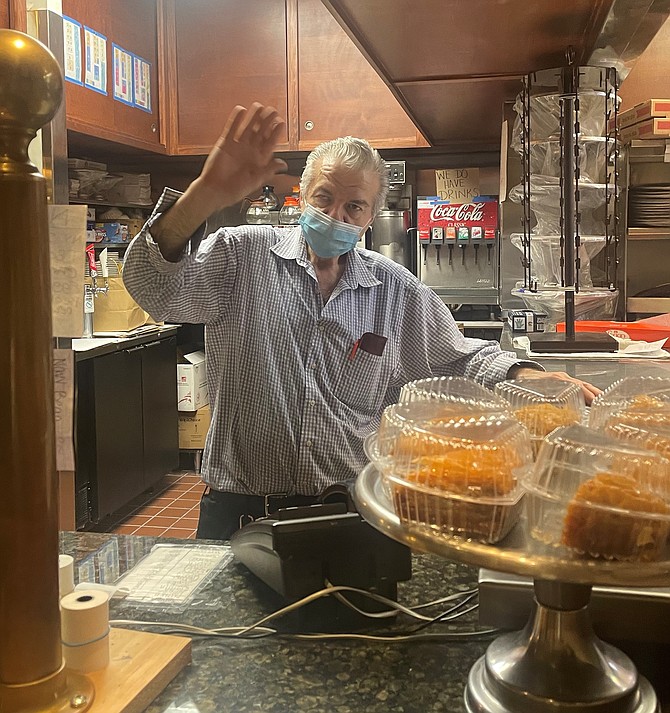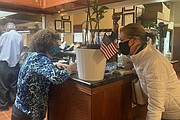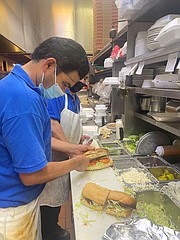 Long before celebrity chefs invaded the local culinary scene, there were Bill and Jim Patrianakos, who opened an unassuming restaurant in 1983 in an effort to provide quality food at reasonable prices.
With the average restaurant lasting no more than five years, Atlantis Family Restaurant and Pizzeria defied the odds, surviving three recessions while serving generations of families, community organizations and local politicians for 38 years.
But the challenges of surviving the COVID-19 pandemic proved to be insurmountable, and the Patrianakos brothers announced that the restaurant will be permanently closing its doors Jan. 24.
"I feel very bad about this decision," said Bill Patrianakos. "We have been here 38 years. We want to thank all the customers who have come in all these years to support us. We love them and are going to miss them."
The restaurant has been providing take-out meals since the pandemic began in March of 2020 but in the end it was not enough for the business to survive.
"I have been coming to Atlantis for 38 years," said Sheriff Dana Lawhorne. "I used to moonlight walking the Bradlee Shopping Center when I was a police officer and would always be greeted with a warm, friendly smile by Bill and Jimmy. And I spent many a day warming up by the pizza oven."
Known for its Greek, Italian and American fare, Atlantis was a popular family destination for its legendary pizza.
"I used to bring my girls here every Friday night for pizza," Lawhorne added. "It was our tradition. And all three of my daughters worked summer jobs here. Bill has become a close, dear friend of mine and I love him like a brother. This is like losing a part of your family."
Longtime customers reacted with shock at the sudden news.
"I just can't believe it," said Alice Merbeth. "Atlantis has been here since I moved here. It's a neighborhood mainstay. We are devastated."
Added Tom Diamantis, "I have been coming here since 1999. Everything here is the best. Anything you order you're going to like."
Over the years, the restaurant played host to many community events, including the inaugural celebration when Lawhorne was first elected sheriff in 2006.
"This restaurant means a lot to the community," Lawhorne said. "How sad it is that somebody would come into the restaurant every morning at 4 a.m. and leave at 11 p.m. seven days a week for 38 years. Bill never took a day off, never had a vacation and this is what you get. You have to close because of the pandemic. It's just sad."
Despite pleas to remain open, the decision to permanently close one of the last remaining family restaurants in the area remains final.
"My girlfriend and I have been coming here for about 20 years," said Debbie Ellis. "We're going to miss visiting here and enjoying a family restaurant, which is so hard to find these days, especially in Northern Virginia."
Said customer Jim Drou simply, "This is the best restaurant ever."
Atlantis Family Restaurant is located in the Bradlee Shopping Center and will remain open through Jan. 24.