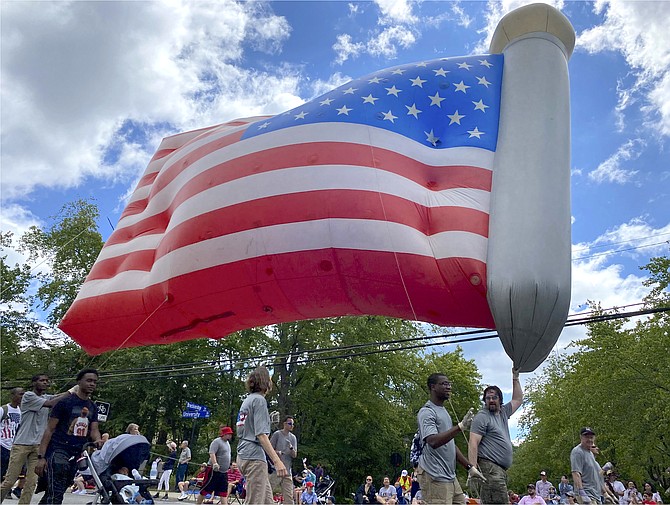 Fairfax City once again turned red, white and blue for its 55th annual Independence Day Parade; the Parade was cancelled in 2020 due to COVID-19. For an hour and a half on the warm morning of July 3, military service members, first responders, government officials and performers marched through the heart of Old Town Fairfax to celebrate the Fourth of July with the theme "One Flag. One Hand. One Heart."
Hundreds of people lined the streets, wearing patriotic colors and cheering on the parade participants.
Oral surgery assistant and Burke resident Kristin Kuch and her daughter Briana Leake attend the parade every year.
"We like just about everything, but we really like the little mini cars, the Shriners and the dancers," said Kuch. To her, the Fourth of July means "freedom, the fact that we can all get together again and do this after the year that we've had. It's nice to see everybody getting back out, celebrating our freedom and being together."