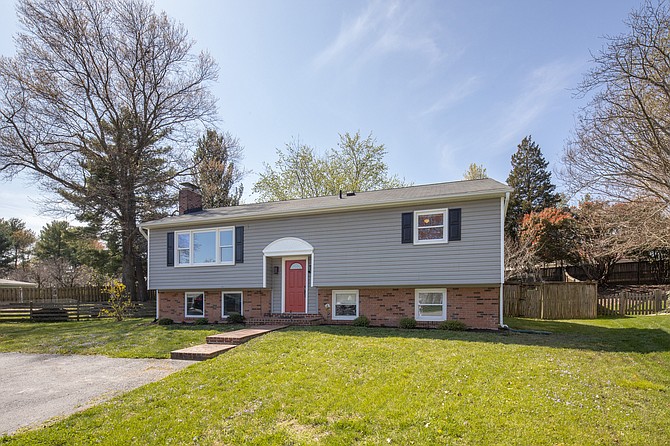 The hot real estate market in Alexandria, Mount Vernon and beyond is keeping agents busy as multiple bids often result in higher prices for the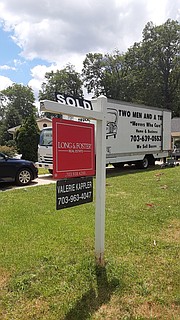 nicer properties, but location is still a big selling point.
Chris White, a Realtor at Long and Foster office in Old Town, and his team have had 71 sales so far in 2021. White said the low interest rates and the attractions are bringing buyers in. Some are looking to live along the parkway in the Mount Vernon area for open space, larger lots and more greenery, he said. "I think the bike trail plays a big part," he said.
The Jen Walker Team is busy in the City of Alexandria, as well as points south such as Waynewood in Mount Vernon.
"It's been crazy," said Nicky MacNaughton, an agent with the team. She listed a three-bedroom, 1.5 bath house in DelRay that attracted seven offers. "It showed well with a huge backyard," she said. "Charming but still walkable to yoga, Aldi and others, all in one package," she added.
It's that way across the board this summer in Northern Virginia and the signs keep going up in the front lawns, but they don't stay there long.
Donna Cramer at McEnearney Associates Realtors has seen many surges in the real estate market in her career, but a recent transaction with a mid-century modern house in Springfield was a good example of how hot this market is.
There were 26 offers and the house went for about $300,000 more than listing price. "I had no idea mid-century modern was that hot," Cramer said. "It made my sellers very happy."
It's that way across the board this summer in Northern Virginia and the signs keep going up in the front lawns, but they don't stay there long.
NVAR Stats for May Home Sales in Northern Virginia
· Inventory of houses on the market were 3,452 new listings in May 2021 compared to 2,174 in May 2020
· City of Alexandria had 1,318 sales from Jan-May 2021 compared to 889 for the same period in 2020
· Fairfax County, properties sold for 103.5% of list price
· A total of 2,656 homes sold in May 2021, a 63.8% increase above May 2020 home sales of 1,622
· Average home price in May 2021 was $745,323 compared to the average price in May 2020 of $641,002
Cramer said there are a lot of bidding wars, but not always. Sometimes a buyer comes in with a high bid and no one challenges it.
According to a comparison by the Northern Virginia Association of Realtors, sales in April 2021 to sales in April 2020, the average home price in Fairfax County was $714,564, which was up 9.7 percent from last year. Then a bidding war, caused by the demand for housing in this area, could push the price up from there.
Why the demand around here? The federal government, Pentagon and military bases around the beltway have always been a magnet for people relocating to this area. "This area offers, a proximity to the Washington, D.C. area, the ability to work from home, more affordable homes than in D.C., very good schools, and more square footage – especially for families with children," said Quinton Simmons from the National Association of Realtors.
Derrick Swaak, president of Northern Virginia Association of Realtors, said contributing "factors include historically low mortgage rates, a strong stock market and a robust local economy."
That economy is driven by new arrivals in the corporate world too, said Swaak. "Amazon is looking to fill 1,900 jobs in and around HQ2. Currently there are 1,600 employed there. The region also continues to attract new businesses, such as Starkist moving its headquarters to Reston, Guidehouse establishing a global HQ in Fairfax County, with 900 new jobs," he said. The DC metro area is a popular place for new college graduates to move to when they are starting their careers, and many stay here.
Karen Hall, a real estate agent in the Kingstowne area, recommends that in a market like this, make sure you hire an agent who is excellent at negotiations and strategy (two different things), and hunts for off-market properties. She added that it's best for buyers to double check that they are making their strongest offer so they won't lose sleep if they don't win.